How to become a Real Estate Developer without a degree or experience?
To become a real estate developer, you must be an entrepreneur who understands the complete real estate development process and related financial and development issues.
Possess knowledge and skills to conduct financial feasibilities, due diligence, organize development finance, set up development entity structures, conduct market research and understand real estate economics, i.e. the impact of economic parameters on real estate prices.
Don't let any of this scare you because I break down everything on this website and in my property development courses for you, step by step…
So before we find out how to become a real estate developer, I think we should first understand…
What is Real Estate Development?
With no barriers to entry, real estate development is now accessible to anyone & everyone. Even Mum and dad, real estate investors, can use development as part of their real estate investment strategy to grow their real estate portfolios exponentially.
You are the FORCE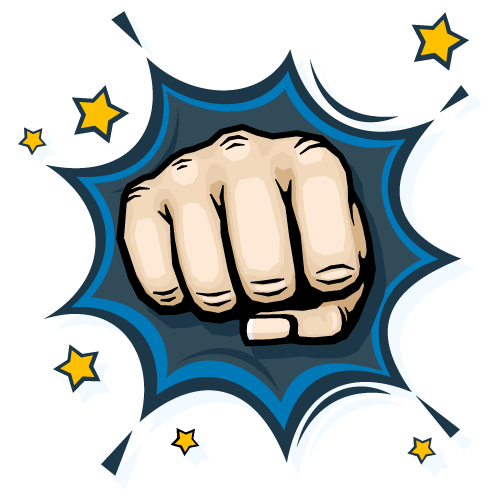 If you are a real estate developer, you are the FORCE that makes things happen and to realize your vision and your project; you must lead everyone involved with your project.
You might be in the project by yourself, but it's still your job as a leader to lead your team of consultants, agents, contractors, etc., to complete the project.
From lenders, finance brokers, landowners, architects, and consultants to state revenue offices, lawyers, investors, buyers, and many others. All these people come together to form your team.
Being in the hot seat and a leadership position, you are expected to specific deliverables and responsible for managing, guiding, troubleshooting, supervising, negotiating, advertising, and much more.
To carry out all these attributes with no or minimal possibility of error, you need to be sure about what you want. You need a plan and a vision to lead and guide others working with you.
How to become a real estate developer?
Two Main Things Will Guide Your Real Estate Development Journey:
A Strong Mindset and
A System
How to become a real estate developer? In 10 actionable steps
4 Must haves for any real estate development project
Land - is the natural resource and acts as a raw material…
Labour - is the human effort
Capital – is a manufactured instrument used to increase production…
Entrepreneurship – the activity of going into business…
This is where you and I come in and this is how we earn profits…
And we do that by simply bringing together land, labor and capital…
You are missing out if you haven't yet subscribed to our YouTube channel.
How to become a developer - Real Estate?
Think Of Real Estate Developers As Orchestra Conductors…
Fact…
Since the mid - 19th century, most conductors have not played an instrument when conducting…
Conductors, however, do have to know the limits of each instrument…
We as developers are no different, we do need to know the system…
And how everything comes together…
If you have land – you still need capital & knowledge…
If you have capital – you still need to find the right site & have the knowledge to do so…
However, when you have the knowledge….
You will know where and how to find the capital and your first site for your first development.
Have you ever seen advertising of a real estate guru promising you their secret sauce, the confidential property marketing strategy, and little-known loopholes that give you an edge in your investment journey?
Here's the real problem, you want to make money from real estate, you want to find lucrative real estate development deals, flipper deals, "get in" - "get out" deals - but so does everybody else.
To make matters even worse, every time you attend these seminars, a thousand people are fighting to find the same deals you're out there every day trying to get.
This means that not only is it harder for you to be able to find lucrative deals, but also the deals you do find are getting thinner because all these newbies are willing to pay more money for the same site, whether or not it even warrants that kind of money. So all the profit is gone out of the project before you have purchased the site.
If you undertake my flagship property development course, you will know the mechanics behind making sure that you never pay for land more than it's worth.
It shows you how to find deals and VET potential projects in under a minute before anyone even knows there was a deal to be had. It shows you everything from inception to banking your profits, all packaged in my Real estate Development System.
For now, I want you to know that there are no secrets & there is no secret sauce. What will give you the edge is this ONE SKILL that everyone knows about, but neither do people fully understand nor pay attention to it.
And real estate gurus skim through it - so they don't have to answer some hard questions. Even after spending thousands of dollars, none of the seminars I went to taught this ONE SKILL correctly.
So if you have been going to seminars and have come out scratching your head, know that it's not your fault; most real estate gurus don't have this skill themselves.
I explain various real estate development and marketing strategies in my property course called Property Development System, along with this ONE Skill that can catapult you to the top of the world without prior experience and, in some cases, almost overnight (well, not quite - but it can result in just one deal)
So remember, that's all it takes…
Learn More
You are one deal away from becoming a real estate developer…
And by the time you finish Property Development System, you will have the knowledge and the tools at your disposal to be able to do so.
Your success will boil down to three things:
A Good System
Your willingness to take action & follow the system
And the money you have to invest
A Good System
If you want to find great deals…
And if you're going to find deals before anybody else…
And you want to create a steady stream of income doing deal after deal; then you need to have a system that you can follow to a tee, without fail & do so over and over again without thinking.
A system that not only tells you "what to do",
but also shows you exactly "How-to" do it.
Here's the truth, NO ONE HAS COMPLETE KNOWLEDGE - it is impossible. However, having as much knowledge as you possibly can is paramount. You will get hit, the day you start thinking that you know everything. However, as long as you continue to invest in your mind, you will always have & maintain your edge.
When I started, I was obsessed with knowing everything and my hunger hasn't yet subsided. I read books & took courses in real estate development, real estate investment, finance, asset protection, taxation, investment funds, capital raising and everything related that could give me an edge. I got so obsessed with numbers that I took two separate courses in financial modelling.
Learn More
Types of real estate developers
You may come across many real estate developers in the real estate industry. To help understand the different types of real estate developers, I've divided them into three categories based on their business goals:
1. Private-sector real estate developer
As you begin your real estate development career, you may find yourself as a private-sector real estate developer. You charge and receive a developer's fee while working on your development project, which is often dependent on the total development costs of your project. You will earn a reversionary profit on the sale of the project and your development fee.
Because there is no cash flow from the project during development, the development fee you earn is mostly used to cover your administrative expenditures, food, and living expenses.
Your reversionary profit on the sale of that project will account for the majority of your earnings.
The developer's fee, which is larger than the private-sector developer's, is the primary source of revenue for not-for-profit real estate developers. The explanation for this is straightforward. The projects that non-profit developers work on will not have a direct stake (ownership).
They have no right to receive reversionary profit from project sales. As a result, the developer's fee serves as an incentive for not-for-profit developers, with both positive and negative features.
The private-sector real estate developer stands to profit handsomely from the completion of a project; as a result, the private-sector property developer takes a great deal of risk to reap that profit. On the other hand, there are no guarantees that a private-sector developer will be able to raise funds.
2. Not-for-profit real estate developer
The non-profit real estate developer benefits from working in a niche market of mostly privately operated hospitals and schools. These non-profit organizations, on the other hand, are self-funded by annual allocations. As a result, if the not-for-profit client runs out of money during a fiscal year, the not-for-profit developer may not be paid until the next fiscal year.
3. Public-sector real estate developer
Unlike private-sector developers, public-sector developers only earn a developer's fee and are not entitled to a reversionary profit.
Public-sector developers, like non-profit developers, work in a niche market, constructing hospitals, schools, and government facilities.
The construction of these structures requires a high level of expertise, and the project volume is small. As a result, a real estate developer in the public sector can do fairly well. Furthermore, the public-sector developer has a rating government as a client, for which he will be compensated.
What does it take to be a successful real estate developer?
No one can become a successful developer overnight. Their success results from a combination of education, attitude, experience, instinct, and receiving the appropriate counsel.
With the continual changes in the real estate sector, property professionals must stay one step ahead of the game to take advantage of new opportunities or adjust their strategies to reduce risk.
If you want to work in development, you'll need a thorough awareness of the market, solid financial support, a thirst for knowledge, and a high level of dedication.
Property Development "How To's" & Frequently Asked Questions

Download Free

Includes 5 x detailed eBooks [142 pages]

✓ How To Become A Property Developer? In 10 Easy Steps (51 Pages)
✓ How To Overcome Fear In Property Development? (15 Pages)
✓ How To Become A Real Estate Developer? Without Experience (37 Pages)
✓ Property Developer FAQs – Who, What, When, How? (20 Pages)
✓ How To Become A Real Estate Millionaire In 10 Steps? (19 Pages)

Download Free
Characteristics of successful Real Estate developer
Before you jump into the game of development, be honest and ask yourself the following questions:
Do you have the necessary skills and experience to take on real estate projects?
If not, you need to explore and develop the 8 skills required for real estate property developers.
Is it feasible for me to take time off from my regular employment to manage the new building?
Below are some crucial characteristics that are a must for a real estate developer…
Know yourself
Because property development can be divided into numerous categories, it's critical to understand your restrictions before starting a project.
Your financial resources, understanding the sort of development, a network of advisers, and knowledge of the local conditions are just a few of them.
Furthermore, do you have the ambition and determination to complete the project? Do you have a strong desire to pay attention to minor details? You will reap the benefits of your efforts if you plan well and visualize your outcome.
Become a specialist
You must become an expert to become a successful real estate developer. You must gain as much industry expertise as possible to earn this status.
This does not necessarily imply that you must return to school and study for several years. Reading books about property development and investment is one of the practical options.
Read your local newspaper's real estate section, attend seminars, join local industry associations, learn to network with individuals in your property circles, query industry experts or professionals, and, most importantly, learn from your own experience.
Knowledge is power, and with it, you'll be able to make well-informed decisions and reduce risk in whatever project you're working on.
There is another easy alternative. Just enroll in one of my property development courses, and you will be on the way to becoming a real estate expert.
Take calculated risks
There is no such thing as gambling in property development, which means that every decision you make is scrutinized before taking action.
Consider both good and bad aspects. By anticipating potential problems, you will be better prepared to prevent them. Take a sheet of paper, list the negatives on the right and the positives on the left.
If the advantages outnumber the concerns, you should be able to move forward with confidence. You will need to address the destructive aspects first before moving further.
Learn More
Increase your options
Property development is a dangerous business, and being adaptable is an excellent way to protect yourself. Never become emotionally attached to any project you're working on.
If things don't seem to be going your way, especially from a business standpoint, be ready to walk away from a project.
If you've spent a lot of time and effort refining a notion to the point of obsession, it's easy to slip into the emotional trap of attachment.
You must think of at least six different ways to make the situation work to maximize your alternatives. Remember that, even with the best-laid plans, anything can happen.
Understand your target market
Some individuals believe that you must be born with an instinct or feel for the real estate market. Many successful people, including Rupert Murdoch, Bill Gates, and Steven Spielberg, to mention a few, have an instinct for their respective fields.
The property game isn't much different for a developer. Learning and keeping up with market trends become crucial for those not blessed with any such instinct.
One approach to achieve this is to use market surveys, but keep in mind that they are not always accurate and costly.
Another strategy to assess your market is to solicit feedback from everyone (including your friends, financial adviser, coworkers, and, of course, your marketing agent) before making a decision.
For example, if you're developing a piece of land, find out what residents in the neighborhood think about local schools, stores, transportation, and crime.
Be tenacious
If you have a great plan and a strong feeling that you will succeed but run into roadblocks like a shortage of funds or council opposition, fight back or strategies your way around the issue.
Confrontation isn't always the most excellent strategy because it alienates vital stakeholders, which might cause delays in your efforts.
A better approach is to think laterally and devise tactics that benefit everyone (or almost everyone) in the end.
Some developers believe that if they do not receive project approvals within a particular time, they have missed a market opportunity and should cancel the project.
If you can't come up with a solution that will please all parties in a fair amount of time, walk away and look for another opportunity; there will always be another one around the corner.
Establish a positive reputation
The construction industry is littered with tales of shoddy work and poor service, and we frequently hear of developers touting and selling substandard goods.
It's easy to spend a lot of money on promoting your development, but if you don't offer what you promised, people will eventually find out, and you'll wind up losing even more money in the long run.
There are no shortcuts in this business if you want to make money. Success necessitates meticulous attention to detail, and, as with any other business, high-quality service is critical.
Remember that, in most cases, the customer is correct and that it is best to resolve a problem as soon as possible rather than allowing it to fester and become out of hand.
This approach will help you establish yourself as a reliable and trustworthy developer.
Watch the pennies
'Save the pennies, and the pounds will look after themselves.
This should be a prerequisite for any development project. We frequently hear about initiatives that go over budget and fail.
Spend only where it's required to sell your growth; don't go overboard, and certainly don't spend to appease your ego (that is, by undertaking a more extensive scale development to show-off amongst your friends).
Learn to be frugal and never to throw money away.
Maintain rigorous financial discipline by obtaining at least three quotes to compare and, most importantly, having everything in writing.
Treat all of your suppliers and contractors with respect; pay them promptly if they deliver the goods or services on time.
Of course, if they don't follow through on their promises or overcharge you, call them right away and complain.
Develop a sense of trust
Developers who want to get repeat business and high-quality referrals should develop a trusting business network. To earn this confidence, the developer must constantly operate in the best interests of his business partners and the community.
The developer should exhibit skill and tell the truth to get trust. They should not make up an answer to a question if they don't know the answer; otherwise, they will be found out quickly. They must execute a task on time if they commit to it.
We use a variety of functional activities in the real estate development process, such as :
Legal
Environmental
Marketing
Finance
Architecture
Engineering
Construction
Quality control
Management
And so on
A developer will use all of these aspects. The question is if you, as a developer, can accomplish all of these tasks. Can you help with a few of them?
A developer does not require any specific skills or degree to be successful. Even if you can complete all of these tasks, you are still only one person with only 24 hours in a day.
As a result, a developer will require advisors and form a project or development team.
The developer hires these team members or consultants (I use the term consultants in a broad sense to encompass contractors, attorneys, and others) to work on a given project.
Some property developers have these functions in-house, but as a start-up, you probably don't have the funds or, for that matter, the volume of business to warrant hiring a team of people.
But consider this: once a developer takes these activities in-house, their cost basis plummets.
For example, if you are a developer working on three projects, you would engage an architect for each project, and each architect will almost certainly be distinct. You will pay the total amount of the architects' fees.
When you hire an architect as an employee, on the other hand, the architect is paid a salary whether he works on three or a hundred projects, and the developer's cost per project for an architect lowers considerably.
You can understand the value of having a development firm when you extend and double these savings to attorneys, accountants, marketing, etc.
On the other hand, employees must be mindful and maintain a sense of independence when working on projects.
For example, if your firm has staff appraisers, you cannot submit a bank for bank financing using an appraisal report authored by one of your staff appraisers. There is a lack of impartiality and independence.
The following is a list of common consultants used in real estate projects:
Market analyst - Determines the site's usability, size, market niches, and timing based on market research.
Architect - Constructs structures
Engineer - Designs utilities, roads, sewers, and water systems.
Land Planner - Manages building and parking layout
Landscape architect - Select plants, trees, shrubs, and other vegetation.
Contractors / Builders - Structures are built, and both general contractors and subcontractors do site preparation.
Environmental consultant - Checks for past contamination and wetland areas, flood plains, and other issues.
Transportation consultants - Measures internal and external streets, as well as traffic signals,
Appraiser / Valuer - Appraise property for loan purposes.
Attorneys / Lawyers - Writes contracts, assists with title work and may assist with legal structuring.
Accountants - Accountants assist with tax difficulties, development accounting, budgeting and financial structuring.
Real estate brokers - Selling real estate for a profit.
This is, once again, a comprehensive and basic list. It's unlikely that you'll utilize everyone on this list.
Continued at…
How To Become A Real Estate Developer? Without Experience [Part 2-2]