Is property development a career?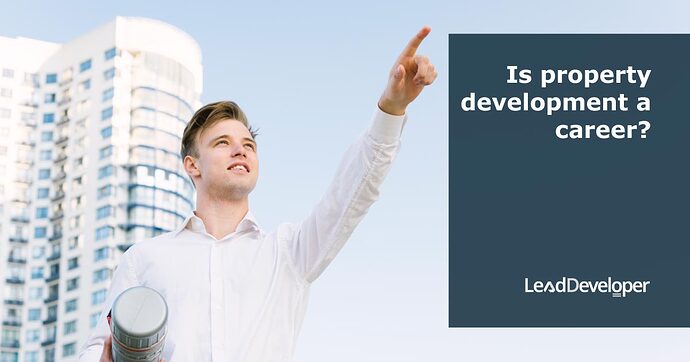 If you have the skills, knowledge, and experience to plan, finance, and manage the development of real estate projects, you can make a career out of property development.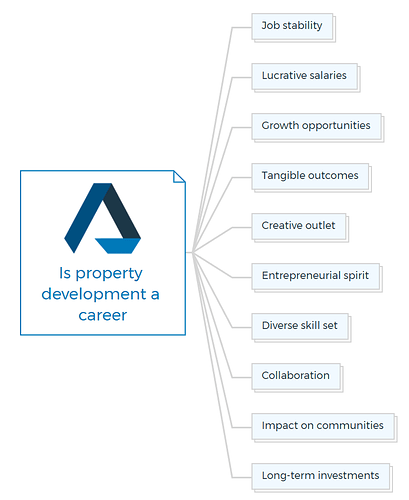 A career in property development typically involves the following:
Depending on the size and scope of the project, property developers may work independently or as part of a larger organization.
You are missing out if you haven't yet subscribed to our YouTube channel.
To succeed in this field, individuals typically need to have a strong understanding of the real estate market and the legal and regulatory environment in which they operate.
They should also have good project management skills and the ability to raise capital and negotiate deals.
There are different career paths in property development; for example, some people start in an entry-level position, such as an assistant, then work their way up to become a project manager or a development manager, and then eventually become a partner or CEO of a property development company.
Property Development Books - "Starter-Pack"

18 Property Development Books To Get You Started Now

Includes 18 x detailed eBooks

✓ Property Development Checklist - 6 Pages
✓ How To Finance Your Property Development Project? - 13 Pages
✓ Property Development Team - 19 Pages
✓ Site Acquisition Process - 14 Pages
✓ The Ultimate Guide To Getting Started In Property Development - 42 Pages
✓ My Secret Property Development Process - 28 Pages
✓ How To Nail Your Next No Money Down Deal? - 29 Pages
✓ Industry Insiders Guide To Managing Risks In Property Development - 26 Pages
✓ How To Become A Property Developer? - 41 Pages
✓ Do You Have What It Takes To Be A Property Developer? - 12 Pages
✓ 7 Common Mistakes Made By Property Developers & How To Avoid Them? - 12 Pages
✓ 5 Reasons, Buy & Hold Property Investors Fail At Property Development - 16 Pages
✓ 10 Financial Mistakes Made By Property Investors & Developers - 54 Pages
✓ My 26 Question Due Diligence Checklist - 21 Pages
✓ Property Development 101: The Feasibility Study - 34 Pages
✓ Property Development 101: Construction Guide - 55 Pages
✓ Property Development Blueprint - 66 Pages
✓ Your Definitive Guide To Property Options - 36 Pages
It is also worth noting that property development is a high-risk, high-reward field, and the success of a project can depend on many factors, including the state of the economy and the real estate market, as well as the ability to obtain financing and navigate the legal and regulatory environment.
I often receive a lot of questions about property development careers. Browse these questions here for answers -
Here are more such FAQs - Beginner FAQs
Get your property development career off to a flying start by enrolling in my Free Quick-start property development course.