How does a construction loan work?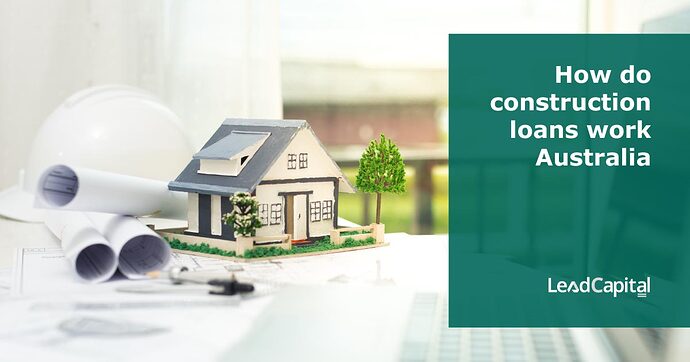 Building or renovating your dream home can be an exciting journey, but it can also be a daunting task. One of the biggest challenges you may face is securing financing for your construction project. That's where construction loans come in.
As a popular option in Australia, construction loans can help you finance your building project and make your dream home a reality. But how do construction loans work in Australia? Read on.
Construction loans in Australia work by providing borrowers with the funds they need to finance the construction of a new building or renovation.
The borrower finds and buys a property to develop and then submits a proposal with the project information, including location, budget, timeframe, and returns and is presented to the lender for review.
If the lender is interested, they will perform due diligence to determine the project's feasibility and the borrower's capacity to repay. It may include property appraisal, local real estate market assessment, and checking borrower's finances.
If the lender approves, the developer will receive the funds to buy and develop the property. They receive the funds in stages, such as on the completion of certain construction milestones. This is called a drawdown facility.
Quick Tip

What is a drawdown facility?

A drawdown facility is a type of loan that allows a borrower to access funds in increments rather than receiving the entire loan amount upfront. The borrower can draw down funds as needed, up to a predetermined limit, and only pay interest on the amount drawn.
The developer will buy property, get building permits, and build new structures using the funding.
The lender will visit the project often to assure its development.
When the project is finished, the borrower usually refinances the construction loan with a residual stock loan (permanent loan) to pay it off. The borrower must repay the permanent loan over 20–30 years.
Interest rates on construction loans can be either fixed or variable, and the loan-to-value ratio (LVR) can vary depending on the lender's policies.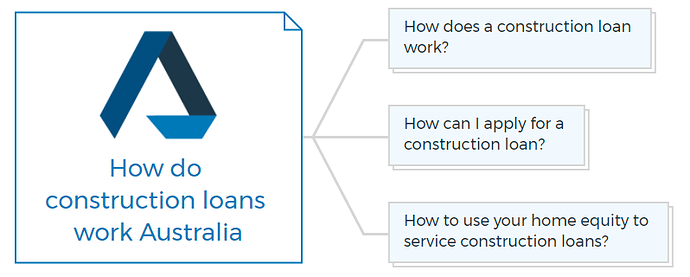 You are missing out if you haven't yet subscribed to our YouTube channel.
How can I apply for a construction loan?
Before you apply for construction loans, get the property plan approval from your local council.
Submit the council permit to your bank. It will include more documents such as contracts, plans, and insurance policies.
Your bank or lender will then check your finances, including credit score, income, expenses, and other debts.
A property appraiser will then estimate the value of your property. This will make it easier for your bank to decide how much to loan you.
Once your application is approved, your bank will provide you with a loan.
How To Finance Your Property Development Project?

And Other Books On Real Estate Development Finance

Includes 5 x detailed eBooks

✓ Property Development Finance: Easily Finance Your Project? (26 Pages)
✓ 10 Big (Financial) Property Investing Mistakes Made By Investors (58 Pages)
✓ 10 Finance Options For Your Next Property Development Project (29 Pages)
✓ What Is Equity Finance And How Does It Work? (42 Pages)
✓ Property Investment Finance - Ultimate Guide
How to use your home equity to service construction loans?
You can secure a construction loan by taking out a home equity loan or line of credit.
You can use the home equity loan or line of credit to pay the construction loan while you build or renovate your house. After construction, you can refinance the construction and home equity loans into one mortgage.
Property Finance Made Easy

We specialise in Development funding | Commercial finance | Construction loans | Portfolio refinancing & Property investment loans in Australia.