How does peer-to-peer (P2P) lending work?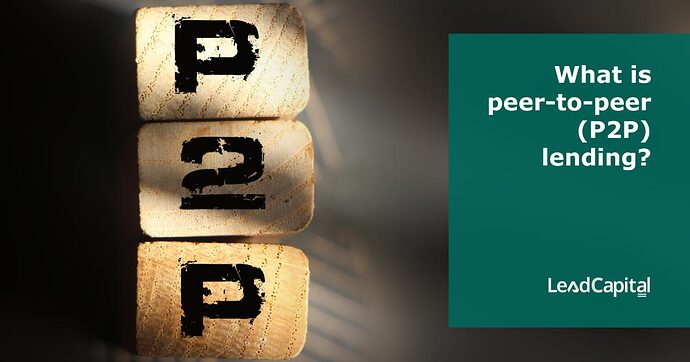 Peer-to-peer (P2P) lending is a form of financial technology revolutionising the personal finance industry in Australia & around the world. P2P platforms connect borrowers directly with lenders, eliminating the need for banks and financial intermediaries.
Understand how peer-to-peer lending works and whether this investment is suitable for you.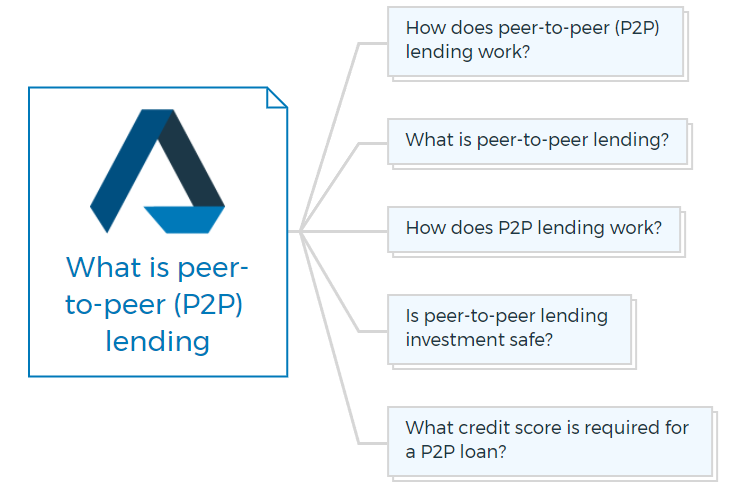 You are missing out if you haven't yet subscribed to our YouTube channel.
What is peer-to-peer lending?
With an increasing number of people turning towards P2P loans in recent years, it has become an attractive option for Australians seeking alternative funding sources.
Without going through a traditional bank, you can get a loan through peer-to-peer lending and borrow money directly from private investors.
Numerous peer-to-peer (P2P) platforms or lending sites connect lenders and borrowers to finance property development. The borrower uses the loan to finance the project, and the borrower agrees to pay back the investor with interest during the loan's tenure.
Social lending, Marketplace lending, and Crowdlending are all terms that refer to the practice of investing or lending money from one individual to another through the Internet.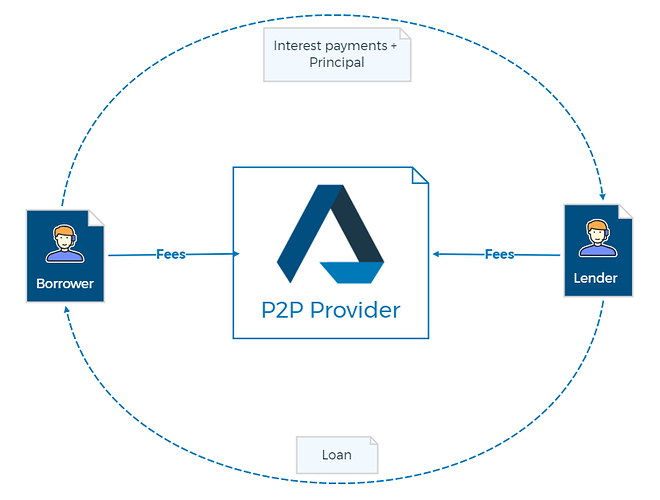 How does P2P lending work?
The P2P lending process is quite similar to traditional lending processes. There are lending platforms that connect real estate borrowers to property investors.
Peer-to-peer lending platforms and sites charge fees from both borrowers and investors, thus earning money.
To start investing or lending in P2P lending platforms -
Create an account on Peer-to-Peer lending apps or sites.
The lending platform checks borrowers' loan applications and investors' details.
Borrowers are assigned credit ratings by the platforms based on their credit scores. This information helps the P2P lending organisation assess the borrower's investment potential and offer interest rates.
Investors can access different loan options, compose contracts, select an investment and allocate funds.
The borrower chooses the best loan plan from several possibilities.
After finalising and signing the contract, the borrower receives money via e-transfer.
Investors can either fund the entire loan or a small portion of numerous loans to diversify their investment portfolio.
At last, the borrower's responsibility is to submit payments as per the predetermined schedule, and investors can check their earnings and progress.
How To Finance Your Property Development Project?

And Other Books On Real Estate Development Finance

Download Free

Includes 5 x detailed eBooks

✓ Property Development Finance: Easily Finance Your Project? (26 Pages)
✓ 10 Big (Financial) Property Investing Mistakes Made By Investors (58 Pages)
✓ 10 Finance Options For Your Next Property Development Project (29 Pages)
✓ What Is Equity Finance And How Does It Work? (42 Pages)
✓ Property Investment Finance - Ultimate Guide

Download Free
Is peer-to-peer lending investment safe?
The answer is yes, with the right platform.
P2P lending platforms use advanced algorithms to assess the creditworthiness and risk profiles of borrowers. Most platforms also have built-in protections such as buyback guarantees and automated investments, making it easier to diversify your portfolio and reduce overall risk.
Additionally, many P2P lending platforms are regulated by government entities, providing further assurance of a secure investment.
In addition to the security benefits, P2P lending can offer investors attractive returns. P2P loans typically have higher interest rates than traditional bank loans, making them an attractive option for investors seeking better investment returns.
What credit score is required for a P2P loan?
A P2P loan typically requires a credit score of 580 to 600. However, each loan provider has their requirements for a minimum credit score.
Property Finance Made Easy

We specialise in Development funding | Commercial finance | Construction loans | Portfolio refinancing & Property investment loans in Australia.