What is a buyer's agent in Australia?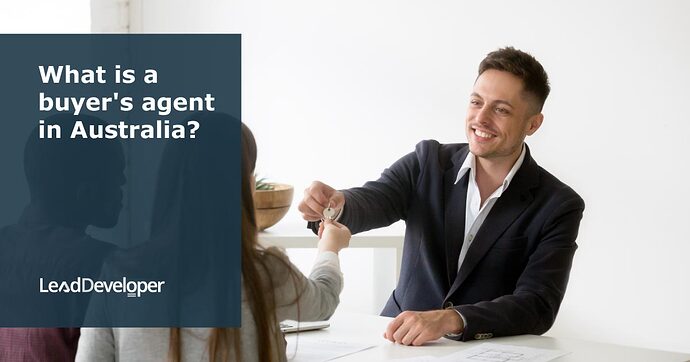 A buyer's agent in Australia is a professional who acts on behalf of a home buyer in the purchase process. They help buyers identify the ideal property, negotiate the price, and oversee the transaction.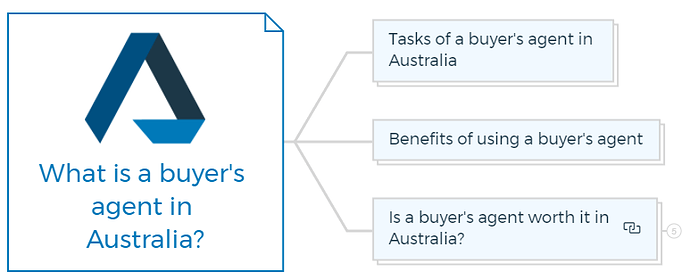 Tasks of a buyer's agent in Australia
Australian buyer's agents may undertake the following tasks and responsibilities:
Locating properties that suit the buyer's needs and preferences
Conducting property inspections
Contract interpretation
Communicating with lawyers, mortgage brokers, and other transaction professionals
Advising the buyer on market trends and conditions
Assisting the buyer in making an informed decision.
Buyer's agents are licensed and registered like other real estate agents and get a commission based on the property's price. They're impartial and represent the buyer.
A buyer's agent can save time and stress because they are experts in the real estate market and have access to properties that may not be publicly listed.
They also know the legal and financial aspects of the process and can guide the buyer through the purchasing process, which can be especially helpful for first-time buyers or investors.
You are missing out if you haven't yet subscribed to our YouTube channel.
Benefits of using a buyer's agent
Using a buyer's agent while buying a home or property has several benefits:
Having a dedicated advocate during the buying process gives you an advantage.
Provide objective information, recommendations, and help for purchase.
Searching and assessing the property for you saves time. Having someone handle this for the buyer usually speeds things up.
Negotiate the best deal.
Choose a property with superior capital growth and rental yield.
Access private databases and off-market properties.
Having one representative instead of multiple selling agents reduces stress.
Ultimate Getting-Started Guides To Property Development

Everything you need to get started in property development.

Includes 6 x detailed eBooks [159 pages]

✓ My Secret Property Development Process (42 Pages)
✓ Preparing For Your First Property Development Project (29 Pages)
✓ How To Choose Property Development Courses For Fast Results (24 Pages)
✓ What Does The Property Clock Say? (14 Pages)
✓ Property Market Cycle – Get In Or Get Out? (31 Pages)
✓ Bonus: Property Investment Strategies: Definitive Guide (19 Pages)
Is a buyer's agent worth it in Australia?
Whether or not a buyer's agent is worth it in Australia depends on the buyer's specific circumstances. Here are some considerations to follow when choosing a buyer's agent: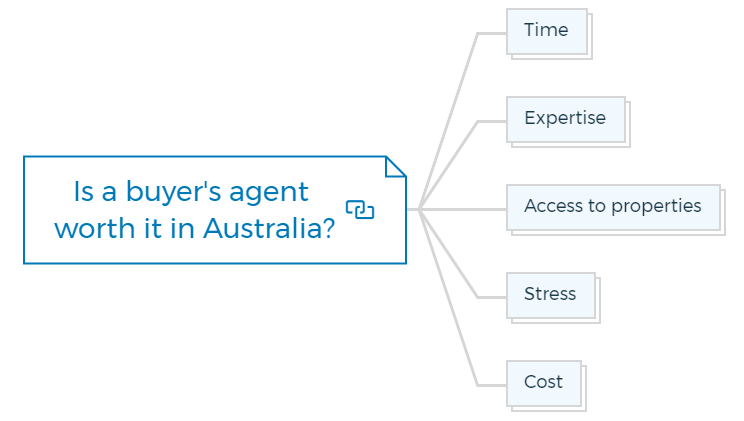 Time
A buyer's agent can rapidly discover houses that fit your preferences and arrange inspections for you.
Expertise
Buyer's agents know market trends, property valuations, and negotiating methods.
Access to properties
Buyer's agents have access to properties that may be private, giving you an advantage while shopping for your dream home.
Stress
A buyer's agent may manage the transaction and communicate with other specialists to reduce stress.
Cost
In Australia, the seller pays the buyer's agent commission; therefore, the buyer pays nothing.
However, some purchasers may not justify the cost of engaging a buyer's agent. Thus, using a buyer's agent depends on the buyer's demands and the purchasing process's intricacy.
Learn More
Depending on the buyer's goals, time, and money, a buyer's agent can provide professional advice, access to properties, and support during the buying process.