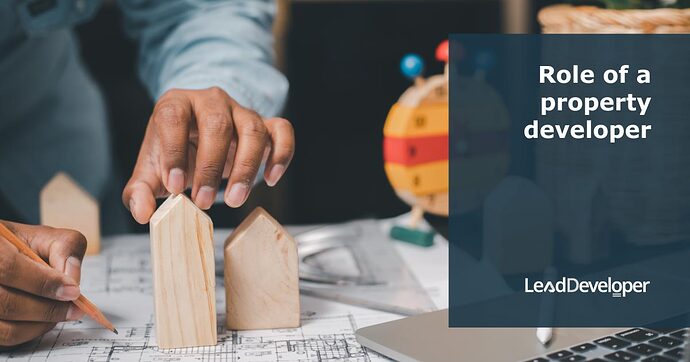 Major roles of a property developer in the society
Property Developers strive to understand market needs and develop suitable properties to satisfy client needs.
Property Developers seek to be successful by delivering adequate properties in suitable locations, at appropriate times to meet demand as it arises, with the right design, acceptable quality, and a fair price for individuals who want to buy or rent the properties.
They assist their clients in focusing their minds and efforts on their respective areas of expertise.
You are missing out if you haven't yet subscribed to our YouTube channel.
Real Estate Developers relieve the burden of people finding suitable homes.
Real Estate developers and investors solve property management issues for those who are not experts in property matters.
Developers also undertake the risks of property provision and, by doing so, take those risks off others' shoulders.
By using high levels of skill, property developers can improve the quality of the products they produce for the benefit of all.
They aid in the reduction of waste as well as inefficient resource utilisation.
Property Development Books - "Starter-Pack"

18 Property Development Books To Get You Started Now

Yes! I'm ready to start now

Includes 18 x detailed eBooks

✓ Property Development Checklist - 6 Pages
✓ How To Finance Your Property Development Project? - 13 Pages
✓ Property Development Team - 19 Pages
✓ Site Acquisition Process - 14 Pages
✓ The Ultimate Guide To Getting Started In Property Development - 42 Pages
✓ My Secret Property Development Process - 28 Pages
✓ How To Nail Your Next No Money Down Deal? - 29 Pages
✓ Industry Insiders Guide To Managing Risks In Property Development - 26 Pages
✓ How To Become A Property Developer? - 41 Pages
✓ Do You Have What It Takes To Be A Property Developer? - 12 Pages
✓ 7 Common Mistakes Made By Property Developers & How To Avoid Them? - 12 Pages
✓ 5 Reasons, Buy & Hold Property Investors Fail At Property Development - 16 Pages
✓ 10 Financial Mistakes Made By Property Investors & Developers - 54 Pages
✓ My 26 Question Due Diligence Checklist - 21 Pages
✓ Property Development 101: The Feasibility Study - 34 Pages
✓ Property Development 101: Construction Guide - 55 Pages
✓ Property Development Blueprint - 66 Pages
✓ Your Definitive Guide To Property Options - 36 Pages

Get Starter Pack
Therefore, property developers and investors provide a pool of appropriate properties to allow other members of society to pursue the whole range of human activities with greater efficiency.