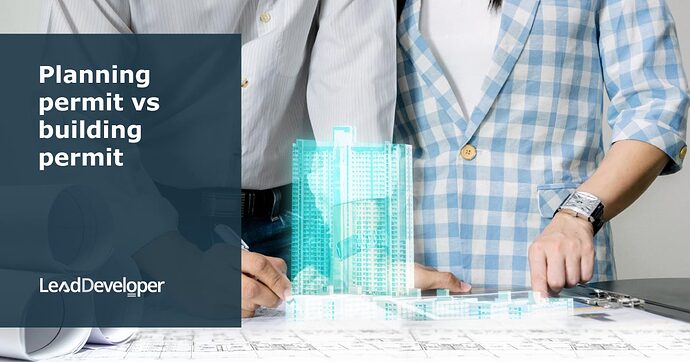 A planning permit and a building permit are two different types of permits required for different real estate development project stages.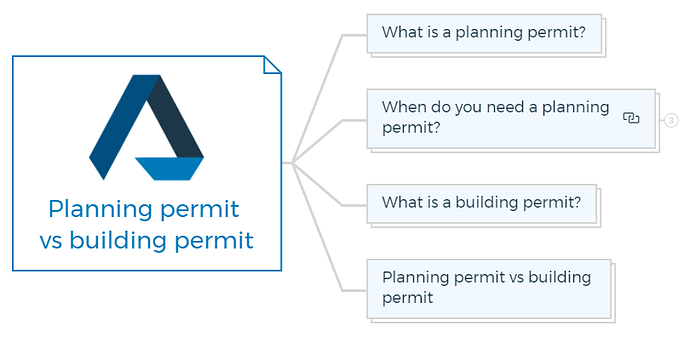 What is a planning permit?
A planning permit, also known as a zoning permit or a land-use permit, is a permit that is issued by a local government or planning authority.
It is required before any development can occur on a piece of land. The planning permit will specify the type of development allowed on the land, such as the number of buildings, their size and location, and any other land-use requirements.
The planning permit process is time-consuming. It may take up to 3 months to get processed. The time a planning permit process takes depends on the following factors -
Development complexity.
Council efficacy.
The current council application load.
If there are any objections to the development.
Whether the location has planning constraints or covenants.
Town planning difficulties or plan errors.
Learn More
You are missing out if you haven't yet subscribed to our YouTube channel.
When do you need a planning permit?
3 significant factors can trigger the planning permit requirement -

The real estate development project requires planning permission if the site has overlays.
If the project does not meet the setbacks below, planning permission is needed:
20 metres off a local council road.

100 metres off a main road (for example, a highway).

5 metres off a property boundary.

100 metres away from a dwelling in different ownership.

100 metres away from a waterway.
If the development's proposed use violates the land's allowed usage, it may trigger the planning permission in Australia.
For instance, if a customer wanted to develop a Country Store on farmland, the project and location may not need planning permission, but the building's usage would since it's not permitted.
Learn More
What is a building permit?
On the other hand, a Registered Building Surveyor issues a building permit to show that a proposed building project meets the Building Code of Australia. It is required before any construction can occur on a piece of land.
The building permit will specify the type of construction allowed, such as the type of materials, the building codes and the safety standards that must be met.
Owner builders or Registered Building Practitioners may apply for construction permits.
Attending safety courses and getting many insurances as an "owner builder" for your permit is complex and time-consuming. Being an "owner builder" implies building the project and complying with building codes.
Getting a building permit is a bit faster than the planning permit process. Building surveyors may provide building permits in two weeks.
Learn More
Property Development Feasibility Study Bundle

Includes 5 x detailed eBooks (193 pages)

✓ Property Development Feasibility Study [THE KEY] - (45 pages)
✓ Real Estate Development ProForma - Ultimate Guide - (39 pages)
✓ Residual Value Of Land Vs Profit Margin - The Winner - (24 pages)
✓ Preliminary Development Feasibility Assessment - (35 pages)
✓ How To Choose a Property Development Feasibility Template? - (50 pages)
Planning permit vs building permit
It's important to note that both permits have different requirements, application processes, and fees.
The planning permit is usually required before applying for a building permit, and in some cases, the building permit is required before starting the construction.
A construction permit covers the property build while planning permission covers the property's land.
A planning permit ensures the property development complies with local land-use regulations and zoning laws. In contrast, a building permit ensures that the construction of the development meets the local building codes and safety standards.
Now you can quickly flip, develop, or control any property for a profit with this property development system.