How to do a property development feasibility study?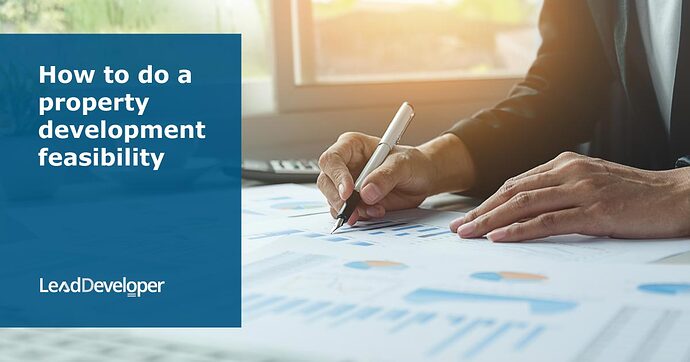 Feasibility studies are vital for property developers. A feasibility study determines if a project is financially and operationally viable.
A good property development feasibility study may reduce risks and boost project confidence. In this blog post, we will discuss how to conduct a property development feasibility study and how LeadDeveloper's feasibility suite can help.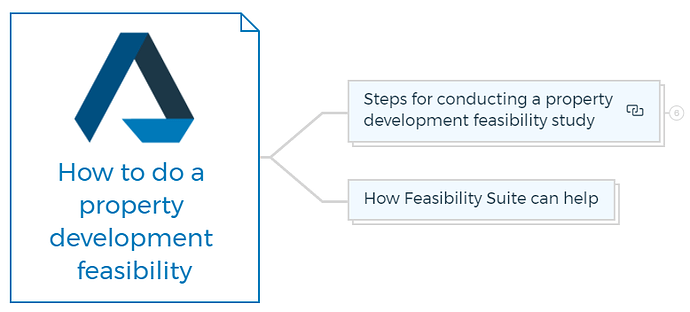 Steps for conducting a property development feasibility study
Following are the steps that need to be included in a feasibility study process.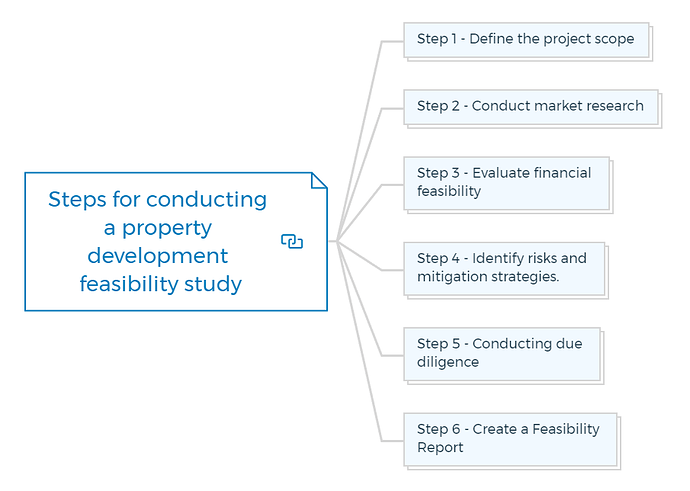 Step 1 - Define the project scope
Each feasibility assessment starts with the project scope. Identifying the project's objective, target market, and location. After defining the project scope, identify any obstacles affecting its viability.
Step 2 - Conduct market research
The next step in a feasibility study is to conduct market research. It includes analysing demand, competition, and economic trends. This information helps identify project risks and opportunities, establishing project feasibility.
You are missing out if you haven't yet subscribed to our YouTube channel.
Step 3 - Evaluate financial feasibility
After market research, you must assess financial feasibility. Land, building, and finance expenses are examined. Estimate the project's rental or sales revenue.
Step 4 - Identify risks and mitigation strategies.
Every property development initiative has risks. These risks must be identified and mitigated. Analysing market, building, and funding risks.
Property Development Feasibility Study Bundle

Includes 5 x detailed eBooks (193 pages)

✓ Property Development Feasibility Study [THE KEY] - (45 pages)
✓ Real Estate Development ProForma - Ultimate Guide - (39 pages)
✓ Residual Value Of Land Vs Profit Margin - The Winner - (24 pages)
✓ Preliminary Development Feasibility Assessment - (35 pages)
✓ How To Choose a Property Development Feasibility Template? - (50 pages)
Step 5 - Conducting due diligence
Property development feasibility studies need thorough diligence. The due diligence involves checking the project's physical, legal, and financial details.
Physical due diligence comprises inspecting the property, detecting environmental problems, and assessing its viability for development.
Assessing soil quality, hazardous contaminants, and zoning and construction code requirements.
Learn More
Legal due diligence entails analysing the title deed, property survey, easements, and encumbrances. It's crucial to check the property's title and legalities before building.
Financial due diligence examines the development's land acquisition, construction, finance, and income sources.
To ensure financial feasibility, precisely estimate project expenses and revenues.
Step 6 - Create a Feasibility Report
A feasibility report concludes a property development feasibility assessment. This report should describe the study's results and recommend whether the project should proceed.
The report should cover market research, financial feasibility, risk assessments, and mitigation plans.
How Feasibility Suite can help
LeadDeveloper's feasibility suite streamlines feasibility assessments for property developers. This suite includes 4 powerful applications that can help you with market research, financial modelling, and risk analysis methods.
LeadDeveloper's feasibility suite helps property developers streamline the feasibility process and make better development decisions.
Start your Feasibility Suite Trial Now!!!