Functional activities in the real estate development process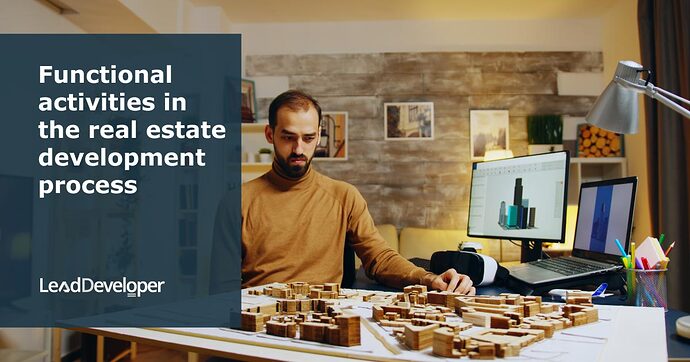 We use a variety of functional activities in the real estate development process, such as:
Legal
Environmental
Marketing
Finance
Architecture
Engineering
Quality control
Management
And so on
You are missing out if you haven't yet subscribed to our YouTube channel.
Smart property developers will use all of these aspects. The question is if you, as a developer, can accomplish all of these tasks. Can you help with a few of them?
A developer does not require any specific skills or degree to be successful. Even if you can complete all of these tasks, you are still only one person with only 24 hours in a day. As a result, a developer will require advisors and form a project or development team.
The developer hires these team members or consultants (I use the term consultants in a broad sense to encompass contractors, attorneys, and others) to work on a given project.
Some property developers have these functions in-house, but as a start-up, you probably don't have the funds or, for that matter, the volume of business to warrant hiring a team of people. But consider this: once a developer takes these activities in-house, their cost basis plummets.
For example, if you are a developer working on three projects, you would engage an architect for each project, and each architect will almost certainly be distinct. You will pay the total amount of the architects' fees.
When you hire an architect as an employee, on the other hand, the architect is paid a salary whether he works on three or a hundred projects, and the developer's cost per project for an architect lowers considerably.
You can understand the value of having a development firm when you extend and double these savings to attorneys, accountants, marketing, etc.
On the other hand, employees must be mindful and maintain a sense of independence when working on projects.
For example, if your firm has staff appraisers, you cannot submit a bank for bank financing using an appraisal report authored by one of your staff appraisers. There is a lack of impartiality and independence.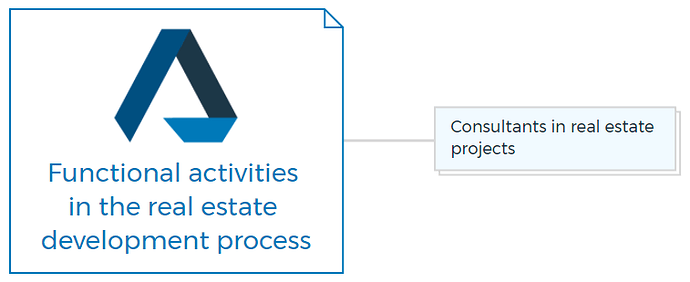 Learn More
Property Development Books - "Starter-Pack"

18 Property Development Books To Get You Started Now

Yes! I'm ready to start now

Includes 18 x detailed eBooks

✓ Property Development Checklist - 6 Pages
✓ How To Finance Your Property Development Project? - 13 Pages
✓ Property Development Team - 19 Pages
✓ Site Acquisition Process - 14 Pages
✓ The Ultimate Guide To Getting Started In Property Development - 42 Pages
✓ My Secret Property Development Process - 28 Pages
✓ How To Nail Your Next No Money Down Deal? - 29 Pages
✓ Industry Insiders Guide To Managing Risks In Property Development - 26 Pages
✓ How To Become A Property Developer? - 41 Pages
✓ Do You Have What It Takes To Be A Property Developer? - 12 Pages
✓ 7 Common Mistakes Made By Property Developers & How To Avoid Them? - 12 Pages
✓ 5 Reasons, Buy & Hold Property Investors Fail At Property Development - 16 Pages
✓ 10 Financial Mistakes Made By Property Investors & Developers - 54 Pages
✓ My 26 Question Due Diligence Checklist - 21 Pages
✓ Property Development 101: The Feasibility Study - 34 Pages
✓ Property Development 101: Construction Guide - 55 Pages
✓ Property Development Blueprint - 66 Pages
✓ Your Definitive Guide To Property Options - 36 Pages

Get Starter Pack
Consultants in real estate projects
The following is a list of common consultants used in real estate projects:
Market analyst - Determines the site's usability, size, market niches, and timing based on market research.
Architect - Constructs structures
Engineer - Designs utilities, roads, sewers, and water systems.
Land Planner - Manages building and parking layout
Landscape architect - Select plants, trees, shrubs, and other vegetation.
Contractors / Builders - Structures are built, and both general contractors and subcontractors do site preparation.
Environmental consultant - Checks for past contamination and wetland areas, flood plains, and other issues.
Transportation consultants - Measures internal and external streets, as well as traffic signals,
Appraiser / Valuer - Appraise property for loan purposes.
Attorneys / Lawyers - Writes contracts, assists with title work and may assist with legal structuring.
Accountants - Accountants assist with tax difficulties, development accounting, budgeting and financial structuring.
Real estate brokers - Selling real estate for a profit.
This is, once again, a comprehensive and basic list. It's unlikely that you'll utilize everyone on this list.