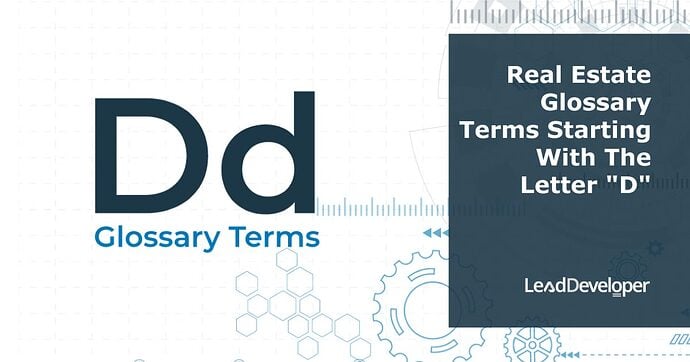 Continued from…
Deflation
A general decline in the market value of real estate.
Derelict
Property abandonment or renunciation that is done on purpose. A state of decay.
Design
A sketch or drawing of a building plan made by an architect.
Property Finance Made Easy

We specialise in Development funding | Commercial finance | Construction loans | Portfolio refinancing & Property investment loans in Australia.
Deterioration
The gradual depletion of a property's usefulness due to wear and tear or decay and decline caused by natural causes. One of the causes of depreciation and value loss.
Display home
A structure that resembles a house and is used to entice prospective buyers to enter into contracts for the purchase or construction of similar structures.
A display home is typically located near new housing estates or on a major thoroughfare.
You are missing out if you haven't yet subscribed to our YouTube channel.
District
A location with a common characteristic use (such as a retail district, residential district, etc).
Duration of Lease
The lease term. The amount of time the property is leased for. The term of a lease.