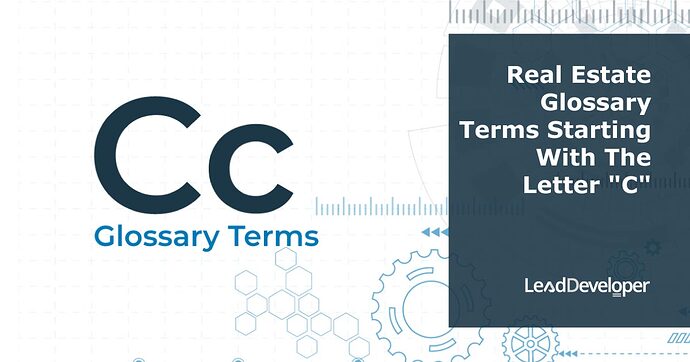 Continued from…
Cemetery lots
When a landowner or cemetery authority dedicates property only for cemetery use, a specific land-use designation is formed. Many states exclude cemetery owners from paying real estate taxes.
The selling of cemetery lots is normally exempt from subdivision rules. Although cemetery lot salesmen are not needed to have a real estate license, they are sometimes required to have a particular cemetery salesperson's license. When you buy a cemetery property, you usually only get a burial easement or license, not a fee simple title to the land. Each joint tenant owner has a legal right to burial.
Due to a lack of developable land, several developers are considering developing the airspace over cemeteries. The modern tendency in cemeteries is toward the lawn cemetery, which has no erect tombstones and resembles an open park.
Central business district (CBD)
The business heart of a town or city; typically the largest and oldest concentration of economic activity.
a big city's designated downtown commercial district
The central economic, governmental, recreational, professional, and service activities of a city are centred in the downtown region.
The hub of urban activity where products and services are traded.
The primary business area in the heart of a city's downtown.
Central place pattern
A distribution pattern in which comparable economic units, such as a certain type of convenience service or retail outlet, are distributed uniformly over the market region.
Central place theory
The hypothesis that if the surrounding landscape were a flat, undifferentiated plane, centre sites would be positioned to minimize the distance between all locations in the tributary region. It goes on to emphasize that the greater the city, the larger the tributary area must be.
A location theory that takes into account the size, location, and organisation of settlements, places, market areas, and businesses in a competitive and interdependent urban system. This helps to explain why businesses tend to choose different locations as they try to get the most customers, sales, and profits from their locations.
Ceramic tile
A material used to finish a house's floor or walls.
Certainty equivalent technique
A technique aimed at establishing substitute cash flows that leave an investor indifferent between absolutely definite delivery of the substitute amounts and the anticipation of obtaining the point estimates, together with the associated risk.
Certainty equivalents
Cash flows determined by the certainty-equivalent approach should be substituted.
Certificate of Claim
A contingent pledge to refund an FHA-insured mortgagee for certain costs incurred during the foreclosure of an insured mortgage if the revenues from the sale of the property are sufficient to cover the costs.
Certificate of Completion (CC)
A document produced by an architect or engineer following an examination of a property attesting to the construction's compliance with plans and specifications. The construction contract's final payment is then due and payable. A certificate of occupancy is sometimes known as a completion order.
Certificate of Currency
A document from an insurance company that shows that a building is covered.
Certificate of Eligibility
A certificate given to veterans who qualify for a VA loan by a Department of Veterans Affairs regional office.
The Veteran Housing Act allows regional administrators to reinstate a veteran's entitlement to loan-guarantee benefits after the veteran's property purchased with an existing VA-guaranteed loan has been disposed of and (1) the loan has been paid in full; (2) the administrator has been released from liability under the guarantee; or (3) any loss suffered by the administrator has been repaid in full. It is no longer necessary to transfer property ownership for a convincing purpose.
Veterans are now permitted a one-time only opportunity to reclaim entitlement by repaying the debt without having to sell the home.
The act also allows regional administrators to restore a veteran/entitlement seller's to loan guarantee benefits and release the veteran from VA liability when another veteran agrees to assume the outstanding balance on the veteran/existing seller's VA-guaranteed loan and consents to the use of his entitlement to the same extent that the veteran/transferor used the original entitlement. However, this is not a lender's release. Otherwise, both the veteran/transferee and the property must fulfill the legal standards. Reinstatement of eligibility is never automatic; it must always be requested, ideally when the property acquired with an existing VA-guaranteed loan is sold.
A paper offering veterans assistance in obtaining a Veterans Administration loan.
Certificate of Insurance
A certificate issued by an insurance company confirming that a specific policy insuring certain parties is in force for specified amounts and coverage. When a business lease requires the lessee to maintain specific specified insurance coverage, this certificate is frequently given.
An insurance company's document confirming the property insurance coverage.
Certificate of limited partnership
To form a limited partnership, a paperwork must be filed with the proper state government.
Certificate of no defense
A legal document signed by a mortgagor that specifies the precise outstanding balance of a mortgage, the current rate of interest, and the date the interest was paid. It also specifies that the mortgagor has no defenses or offsets against the mortgagee at the moment the certificate is executed. After signing a certificate of no defense, the mortgagor cannot later argue that he or she did not owe the amount specified in the certificate.
A certificate of no defense, also known as an estoppel certificate, is most commonly used when the mortgagee is selling the mortgage to a third party and the purchaser wants to be certain of the amount and conditions of the mortgage as well as that the mortgagor admits the entire amount of the obligation. Most mortgage arrangements include a language requiring the mortgagor to sign a certificate of no defense upon receiving written notice from the mortgagee.
A certificate of no defense in a landlord-tenant scenario is a statement by the tenant stating forth the amount of rent payable and the period of the lease and recognising that the tenant claims no defenses or offsets against the landlord. When the landlord sells the property or assigns the lease, a certificate of no defense is occasionally necessary. This is often referred to as an offset statement or an estoppel letter.
Certificate of Occupancy (CO)
A document provided by a local authority allowing a property to be occupied.
The local building inspector's certification that a structure is safe to occupy.
A governmental certificate confirming that a building is ready and appropriate for habitation and that there are no building code violations.
Some condominium developers include wording in the sales contract stating that once the units are ready for occupation, the buyer must accept the unit regardless of any construction faults that may exist, albeit acceptance does not preclude the buyer from seeking recourse for such problems. Once the building has been approved for occupancy, the developer may conclude individual sales, transfer ownership to buyers, and, most importantly, begin paying down the construction loan and eliminating interest payments.
Certificate of payment
A certificate provided by an architect to a contractor for the sum determined by the architect to be properly due.
Certificate of Reasonable Value (CRV)
The Department of Veterans Affairs issues a certificate stating a property's current market value estimate based on a VA-approved assessment. The CRV sets a limit on how much a VA-guaranteed loan can be for a specific property. Because secondary financing is limited under VA restrictions, if the purchase price exceeds the CRV, the veteran may pay the difference in cash. The Veterans Administration maintains the right to investigate the source of monetary payments.
Property Finance Made Easy

We specialise in Development funding | Commercial finance | Construction loans | Portfolio refinancing & Property investment loans in Australia.
Certificate of Title
A property's specs, ownership, and existing and discharged mortgages are all detailed in this document.
a piece of paper used to keep track of who owns what. The proprietor has one copy and the Titles Office has the other. The Titles Office annotates both copies when the property is sold.
This document tells you about the land's dimensions, who owns it, and if there are any liens on it.
An attorney's opinion on the legal status of a property's title.
A statement of opinion on the status of a title to a piece of real property written by a title firm, a professional abstractor, or an attorney based on an inspection of specific public records. This certificate of title is not to be confused with the certificate of title provided to a Torrens system landowner or a title insurance policy.
A certificate of title does not guarantee ownership, but it does certify the condition of ownership as of the date the certificate is issued, based on an examination of public records kept by the recorder of deeds, the county clerk, the county treasurer, the city clerk and collector, and clerks of various courts of record. Taxes, special assessments, regulations, zoning, and construction codes may also be included in the certificate.
A certificate of title does not protect you from "off-the-record" issues including hidden liens, rights of parties in possession, and survey and location issues. It also doesn't cover "hidden faults" in the records, such as fraud, falsification, lack of expertise, or failure to deliver. A title insurance policy, not a certificate of title, protects against risks such as off-the-books and concealed problems. An owner's certificate of title is usually not provided for less than the property's purchase price. In most cases, a mortgagee's certificate is produced for the amount of the loan being certified. Any change in ownership necessitates the issuance of a new certificate. The person requesting the title documentation, such as a mortgagee, owner, or vendee, is generally the only one who is liable.
The certificate of title preparer is solely accountable for carelessness in creating the report, and this obligation is generally restricted to personal assets or the assets of the local abstracting firm where the preparer works.
In many states, the sellers must pay for a certificate of title that certifies the title's condition as of the closing date. The difference between the cost of the certificate of title and the cost of the title insurance policy is paid by the customer who wants title insurance.
The Torrens System document of title to land. It is made up of duplicate deeds that state the fact and extent of a person's (the registered proprietor's) interest in land held under the Torrens System. The acts are catalogued. One is kept in the Titles Office, and the other is kept by the registered proprietor. When the land is dealt with, the Titles Office makes a note of it on both copies.
Certified appraiser
A person who has completed the necessary schooling and examinations and has been certified (licensed) to value real estate in that state by the authorized state agency. Certain forms of real estate involving federally connected loans can only be appraised by certified appraisers.
Certified check
A check that the issuer (typically a bank) guarantees is valid, and against which a stop payment request is rendered useless if the payee receives certification.
Payment via certified check relieves the buyer's obligation to execute under a contract immediately. Payment by personal check, on the other hand, is conditional and does not release the buyer's obligation until the check clears (that is, is paid by the depositor's bank).
Escrow businesses typically need certified checks from buyers who use out-of-state banks, which is why many brokers advise their customers to open a local checking account and transfer cash for the closing of a transaction. Many escrow companies now demand all parties to submit their closing payment by certified check before the conveyance documents are recorded.
Some brokers demand potential purchasers to make an earnest money deposit with a certified check.
Certified copy
A genuine copy of a document (such as a deed, marriage certificate, or birth certificate) signed by the person in possession of the original.
Certified historic structure
Any structure listed on the National Register of Historic Places or located in a registered historic district and designated as having historic value to the district.
Certify
To affirm; to guarantee in writing, as in a certified check; to endorse, as with a suitable seal.
Certiorari
A higher court's evaluation of a case or proceeding performed by a lower court, officer, board, or tribunal in order to certify the record of such proceeding. A method of seeking judicial review.
Cession deed
A type of deed used to transfer an adjoining owner's roadway rights to a government entity. A cession document is used by subdividers who donate their roadways to the municipality.
This is the process of transferring property to another entity.
Cesspool
A porous underground pit designed to trap and temporarily hold sewage and other liquid waste until it decomposes and is absorbed into the soil. Buyers should check with their local building authorities to see whether they need to upgrade to a septic system.
Ceteris paribus
A Latin phrase used by economics to emphasize that demand schedules are only valid if all factors influencing buyer behavior other than price remain constant.
CFM (cubic feet per minute)
The rate at which air flows into or out of a space is measured.
Chain
An engineer's chain is made up of I 00 wire links, each one foot long.

A surveyor's chain is a series of wire links that are each 7.92 inches long. The chain's overall length is four rods, or 66 feet. One acre is equivalent to ten square chains of land. The chain unit is a measuring system used in the United States Public Land Surveys.
A land measurement of 66 feet in length used in surveying. There are 100 links in each chain.
Chain of title
From the time the initial patent was awarded until now, a history of ownership of a piece of property is kept.
A collection of deeds and other papers that track the transmission of the fee, as well as any interests that may limit it, from the beginning to the current owner.
The documented history of things affecting the title to a given parcel of real estate, such as ownership, encumbrances, and liens, generally beginning with the initial recorded source of the title. The chain of title depicts repeated changes in ownership, each one connected to the next to form a "chain".
Following the original gift, ownership of a certain property typically moves through multiple hands. If any link in a property's chain of title is broken, the present "owner" no longer has lawful title to the property. For example, if there was a counterfeit deed anywhere in the chain, no future grantee would have received legal title to the land.
An abstracter searches and notes the chain of title (also known as running the chain of title) during a title examination at the county recorder's or clerk's office, tracing the title from the original grant to the current ownership. In the United States, title chains in colonial states usually go back to a gift from King George III of England. The deeds of transfer in chains of title in those states added to the Union after the founding of the United States typically come from the patent issued by the United States government. In a few states, such as Louisiana and Texas, chains of title usually reach back to before the federal government acquired the property.
The instrument must be discoverable or traceable via linking conveyances from the current owner through consecutive owners to a common grantor to be included in the unbroken chain of title. If not, there is a "gap" in the chain, which results in a "cloud" on the title. In these situations, a judicial action known as a suit to quiet title is frequently required to demonstrate ownership.
The document and its contents are considered to be given constructive notice by all papers in the chain of title. If, on the other hand, a document is not documented in the chain of title, and even a thorough search of the grantor-grantee index fails to show its existence, then no constructive notice of its existence is given. A wild deed is a deed that has not been properly recorded and is not valid against a subsequent documented deed to a good-faith purchaser.
Abstractors seldom go back more than 60 years in practice. Some states have passed legislation that extinguishes some interests and remedies certain title faults that occurred before the "root of title" was documented. The most recent transfer (deed, court order) that provides a basis for title marketability and has been on record for 40 years or more is known as the root of title.
Other chain of title issues develop when a person obtains title under one name and then transmits it under a different one. In such circumstances, the grantor should specify the name under which she obtained title, such as "Sally Hines, who obtained title as Sally Fromm." Because the chain of title is so important, the parties' names must be consistent and spelt out correctly in all papers.
The current owner relinquishes historical title to the original owner.
You are missing out if you haven't yet subscribed to our YouTube channel.
Chain store
Any of a number of retail establishments under same ownership and administration that sell the same products and follow the same policies. A shopping center's anchor tenant is frequently a prominent chain retailer.
Chair rail
It's a form of molding that's attached horizontally to the wall across the room's perimeter.
Chalet
A-frame house is a kind of structure that originated in the Swiss Alps and is commonly seen in mountainous settings, particularly ski resort areas. It has broad, overhanging eaves that provide protection from heavy winter snowfall.
Chalk line
A chalk line for alignment purposes.
Change
An evaluation concept that recognizes the continual presence of economic and social influences. The appraiser must look at real estate and its surroundings as though it were in transition, noting trends that might effect the property in the future.
Change date
The date on which an ARM's interest rate is recalculated.
Change order
On a construction project, an order to a contractor from the owner, architect, or engineer authorizing adjustments or revisions to the original work as shown in the contract drawings, plans, or specifications. Typically, a standard AIA form is utilized. Typically, a modification order modifies the initial contract price.
Condominium developers typically demand buyers of pre-construction apartment units to file modification orders and pay for unique alterations to the initial apartment package, such as custom carpets or appliances.
When the owner or architect authorizes a change in the specifications, price, or time specified in the building contract in writing, an order is issued.
A project owner's unilateral written order to the contractor to amend the contract amount, conditions, or timeframe.
Characterization
The delineation or portrayal of a site's fundamental traits or attributes.
Charter
A formal document that captures the project's rationale, objectives, scope, and approval.
Chase
A hole in a wall that allows anything to pass through.
Chattel
A tangible personal property item. The term chattel comes from the term cattle, which was one of the first essential assets. Actual chattels are attached to real properties, whereas personal chattels are mobile. A chattel real is an example of a lease.
A bill of sale is used to transfer chattels. The Uniform Commercial Code governs the transfer of chattels and their use as debt security.
Personal belongings that can be relocated.
Chattel mortgage
Personal property is used to secure a mortgage. Chattel mortgages have been replaced by security agreements under the Uniform Commercial Code.
A personal property-backed mortgage.
Check (cheque)
A negotiable document signed by the maker or drawer directing a bank to pay money to the payee or bearer.
Checks
A grid system component specified as a 24 mile by 24 mile region utilized in a government rectangular survey.
Chimney
A masonry stack that extends above the surface of the roof and transports smoke to the outside. The flue transports the smoke inside the chimney.
Chimney cap
Edging of decorative stone or concrete around the top of the chimney stack that protects the masonry from the weather and enhances draught in the chimney.
Chimney flashing
A strip of material, generally metal, put across the chimney-roof junction to make the seam waterproof. Flashings are utilized anywhere a vertical structure breaks up the slope of the roof.
Chimney pot
A pipe made of fireclay or terra-cotta that protrudes from the top of the chimney stack. The chimney pot is both ornamental and functional, increasing the draught of the chimney.
Chink
A method for installing fibreglass insulation around outside frames and corners of exterior walls.
Chip board
In the roofing sheathing and outside wall, wood panel is commonly used to replace plywood.
Choropleth map
A map made up of regions of varying sizes and shapes that indicate qualitative phenomena (for example, soil fertility) or quantitative phenomena (for example, elevation); it typically has a mosaic aspect.
Churning
The practice of shifting property in order to achieve a competitive edge. To prohibit some tax avoidance transactions, the Internal Revenue Code incorporates numerous "antichurning" rules. These antichurning limitations apply to property transferred to or from a related party, as well as some leased property transactions.
Cinder fill
To help with water drainage, a layer of cinders is put between the ground and the basement floor or between the ground and the foundation walls.
Circle
A road that is circular in shape and has just one entry point to the adjacent street.
Circuit
Electrons from a voltage or current source flow down this passage. An electric circuit is a closed route in which electric current flows. The "source" of electrons is the place where those electrons enter an electrical circuit.
Circuit Breaker
An automatic switch that interrupts the flow of electric current in a circuit that has been rapidly overloaded or otherwise stressed.
Circulation allowance
The amount of space required to have adequate access to, from, and around work areas.
Cistern
The storage of rainwater collected from a roof in an artificial reservoir or tank, frequently underground.
City
An urban settlement or system that contains various functions, agents, institutions, and components that interact and collaborate to meet the wants and needs of its residents (as well as a portion of the population in surrounding rural areas).
City planning
A technique for developing land use plans used by municipalities to achieve specific goals in the exploitation of land within the municipality.
Civil engineer
An engineer who specializes in the design and building of public works such as highways, water and sewage systems, bridges, dams, and water retention systems.
Civil rights act of 1866
Jones v. Alfred H. Mayer Company, affirmed in 1968, is a federal law that forbids all forms of racial discrimination. As a result, while the Civil Rights Act of 1968 exempts some people and organizations, the 1866 forbids all forms of racial discrimination. There are no exceptions when it comes to race. Jones also stated that racial discrimination in the sale or rental of privately held property is banned. The 1866 Act is enforced by federal courts, not HUD.
Cladding
A layer of protection or insulation that is attached on the outside of a building or other structure.
A term used to describe relatively thin sheets or slabs used to enclose a framework, such as imitation bricks, aluminium, and so on.
Claim of right
Occupation of property by someone who does not have a legal right to it but claims one anyhow. It's a claim to a fee simple title by an adverse possessor, either under the guise of some apparent colour of title or as a plain claim. For instance, a father gives his daughter the family farm, which she manages for 25 years until the father passes away. No deed was ever created as required by the frauds act. Because of her claim of right, most courts would conclude that, while an oral grant is illegal in and of itself, it would ripen into title by adverse possession when accompanied by an actual entrance and possession for the necessary amount of time.
When an occupant constructs a fence two feet onto a neighbor's land, thinking it is the occupant's, there is a clear division in court rulings. Some courts conclude that if the occupant feels he already owns the property, there can be no adverse possession because there is no hostile claim of right.
Clapboard
Exterior finish for frame homes made of narrow planks that are thicker on one edge.
Class "A"
Underwriters Laboratories provides a fire rating for roofing. This roofing code is required in some regions for fire safety reasons.
Class "C"
Underwriters' Laboratories has assigned the lowest fire rating to roofing materials.
Class life
Clayton antitrust act
The Sherman Antitrust Act of 1890 was clarified and supplemented by a federal legislation enacted in 1914. Clayton specified certain forms of illegal commercial activities that aided in the formation of monopolies, and it barred exclusive sales contracts, local price cuts to keep rivals out, some rebates, and certain corporate stock acquisitions and interlocking directorates.
Clean out
A passageway to a drain line that has been opened.
Cleanout door
An outside door at the foot of the chimney enabling easy collection of ashes from the ash dump.
Clear span
The state of a structure in which a specific floor space is devoid of posts, support columns, or shear walls.
The quantity of floor space that is not obstructed by columns.
Clear title
Title to property that is free of liens, defects, or other encumbrances, save those accepted by the buyer, such as a mortgage to be absorbed or a limitation of record; established title; title free of clouds
A title that is unencumbered or unburdened by any flaws.
A clear title is one that is free of any liens or levy from creditors or other parties, and one that leaves no doubt about legal ownership.
Clearing account
A bank account used to deposit funds temporarily before they can be moved to a permanent account.
Clearing title
Examining all recorded and unrecorded instruments affecting a specific property and taking any required measures to rid or cure the title of any faults or clouds in order for the title to become a good, marketable title.
Client
a person who hires an agent or valuer and is obligated to pay a commission or fees to such agent or valuer.
The person or group for whom a property is built. Community groups, businesses, corporations, government agencies, and individual homeowners could all be included.
A person who hires another person to execute a service for them.
A principle is the person who hires an agent to execute a service for a price. The client is due the duty of care and diligence, as well as fiduciary responsibilities in common-law states and statutory duties in areas where the common law has been repealed. A broker may represent a seller, a buyer, a landlord, or a renter, depending on the transaction.
One who hires an agent or a valuer and to whom the agent or valuer should look for payment of his commission or fees in exchange for services rendered.
Client trust account
A trust account is a separate bank account established by a broker to keep a client's funds separate from the broker's general finances. In general, state law requires each broker to deposit cash not immediately released to escrow into a trust fund account with a bank or authorized depository within a set period following receipt. The trustee of the client trust account is the broker, and any monies put in the account must be accessible for withdrawal on demand. A single client trust account may normally service all of the broker's customers, as long as complete records are kept and made available for examination by the appropriate state licensing body. The primary broker at an agency is liable for all trust funds, and while the broker will normally approve a salesperson to deposit client funds in writing, the broker is ultimately accountable for the account. According to state rules, these accounts may or may not yield interest, and if interest is earned, the state will stipulate who may profit from the income earned. When significant money are involved, the broker may recommend the use of an interest-bearing account—there should be a clear understanding of who would profit from the interest (usually the buyer, not the seller or the broker).
One of the primary reasons for requiring a broker to keep a client trust account separate from the general account is to keep these funds from becoming "frozen" during legal actions against the broker, such as creditor attachments or probate of a dead broker's estate. Furthermore, because the account is custodial, the Federal Deposit Insurance Corporation personally covers each client's assets up to $250,000 provided the account is properly identified as custodial and the identity and interest of each owner in the deposit is stated on the depositor's records. If the broker combines personal or corporate money with client funds, this protection will not apply.
When operating as property manager for many income rental properties, a broker should set up a management trust account in addition to a client trust account for use with earnest money deposits. A basic ledger system is adequate rather than opening a separate trust account for each transaction.
Climate
The overall or typical state of the atmosphere at a certain location on the planet.
Clip ties
Sharply cut metal wires that protrude from a concrete foundation wall.
Continued at…
Real Estate Glossary C [Part 3]