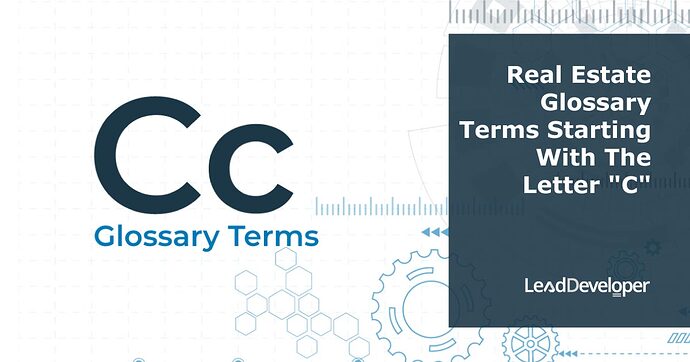 Continued from…
Capital gains tax
This is a tax on capital gains from the sale of investment properties. The difference between the final sale price and the original purchase price is the capital gain.
Caveat
Anyone with a legal interest in the property can file a caveat on the Land Titles Register, which prevents the property from being sold without their knowledge.
Central heating
Building heating is provided from a central source by circulating hot water or steam through pipes and radiators, or warm air through ducts.
Property Finance Made Easy

We specialise in Development funding | Commercial finance | Construction loans | Portfolio refinancing & Property investment loans in Australia.
Colonial architecture
Traditional design, typically based on the characteristics of colonial homes.
Common listing
Open Listing is another name for it. This is the term used when a seller gives a property to more than one agent. The inverse term for this is "exclusive listing." The commission is paid to the first agent who finds a buyer who is ready, willing, and able to pay the price and terms acceptable to the vendor.
Compulsory acquisition
A private person has a power in the Crown to acquire property, whether or not that person is willing to sell.
Conditions of sale
The terms under which a buyer takes an item that was sold to them.
Community
A community is a collection of people who are a member of a population and who reside in the same place or region.
You are missing out if you haven't yet subscribed to our YouTube channel.
Completed foreclosure
A real estate owned (REO) that the lender has repossessed after a public auction but which has not been successfully sold is referred to as a
completed foreclosure.
Completed foreclosure sale
A completed foreclosure sale happens when a property is sold while the bank or lender is still the legal owner.
Crime risk
Crime risk is the probability of being a victim of crime, whether it be a violent or non-violent crime, in a specific location.
Continued at…
Real Estate Glossary C [Part 11]