Is a property developer a builder?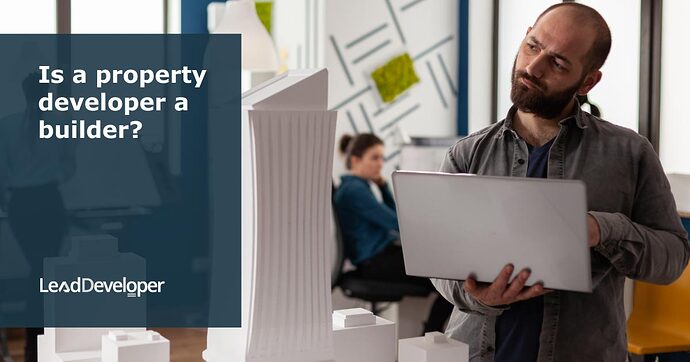 There is no rule that mandates that a property developer must be a builder or contractor, but they hire builders/construction contractors to construct buildings on the site they are developing.
A builder may eventually become a property developer as well because having robust knowledge is a plus, but not a necessity to become a property developer.
For example, when I used to run my construction company, I controlled all aspects of development in-house. I managed the development all the way from site acquisition, fundraising, permitting aka development approval and building approval and then handed over the construction to my business partners.

I then picked up the project again to settle pre-sales and close the project once everything that was built was sold or leased.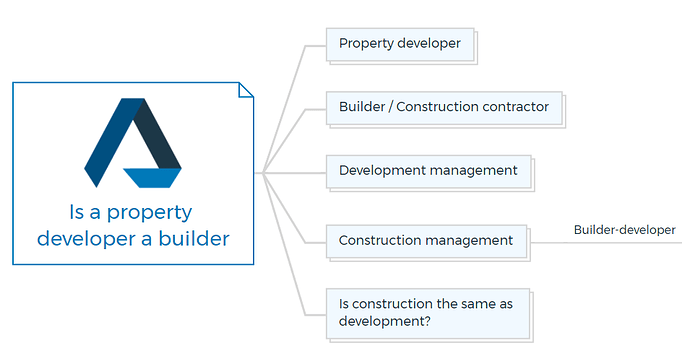 You are missing out if you haven't yet subscribed to our YouTube channel.
Property developer
Property developers focus on all the activities that make construction happen. From land acquisition, development finance, development management and eventually the sale or leasing of the developed units.
Builder / Construction contractor
A builder or a construction contractor, on the other hand, is focused purely on construction as their main activity. That is, they are handed over the project with construction issue drawings, and off they go to build and deliver.
Property Development Books - "Starter-Pack"

18 Property Development Books To Get You Started Now

Yes! I'm ready to start now

Includes 18 x detailed eBooks

✓ Property Development Checklist - 6 Pages
✓ How To Finance Your Property Development Project? - 13 Pages
✓ Property Development Team - 19 Pages
✓ Site Acquisition Process - 14 Pages
✓ The Ultimate Guide To Getting Started In Property Development - 42 Pages
✓ My Secret Property Development Process - 28 Pages
✓ How To Nail Your Next No Money Down Deal? - 29 Pages
✓ Industry Insiders Guide To Managing Risks In Property Development - 26 Pages
✓ How To Become A Property Developer? - 41 Pages
✓ Do You Have What It Takes To Be A Property Developer? - 12 Pages
✓ 7 Common Mistakes Made By Property Developers & How To Avoid Them? - 12 Pages
✓ 5 Reasons, Buy & Hold Property Investors Fail At Property Development - 16 Pages
✓ 10 Financial Mistakes Made By Property Investors & Developers - 54 Pages
✓ My 26 Question Due Diligence Checklist - 21 Pages
✓ Property Development 101: The Feasibility Study - 34 Pages
✓ Property Development 101: Construction Guide - 55 Pages
✓ Property Development Blueprint - 66 Pages
✓ Your Definitive Guide To Property Options - 36 Pages

Get Starter Pack
Development management
As part of development management, a property developer hires an architect, engineer and other professional consultants to get everything ready for construction.
Learn More
Construction management
A builder is responsible for the actual construction & construction management of the project. The property developer contracts them to construct the buildings on the land that the developer has acquired to be developed.
Builders specialise in construction & are skilled in the various trades involved in building, such as carpentry, masonry, electrical work, plumbing and more.
They work with architects, designers, engineers and consultants to ensure that the building is constructed according to the plans and specifications and are responsible for managing the day-to-day activities on the construction site, including scheduling and coordinating the work of subcontractors and ensuring that the project stays on schedule and within budget.
Builder-developer
Anyone can be a developer, but not every builder can be a developer.
Builder-developer is a term used to describe someone who is both a builder and a developer. Typically a builder-developer starts off as a construction contractor and then eventually realises that they themselves can be developers instead of working for a developer.
But not all builders can be developers as being a property developer requires skills and an entrepreneurial streak, which not many builders have.
Is construction the same as development?
Construction and development are two different processes. Construction refers to physical work required to build a structure while development is the process of planning and managing real estate projects to complete them for good returns. Construction is a small part of the development process.
In summary, a property developer is not necessarily a builder, but they hire builders to carry out construction on their projects.