How much does it cost to build a townhouse in Melbourne?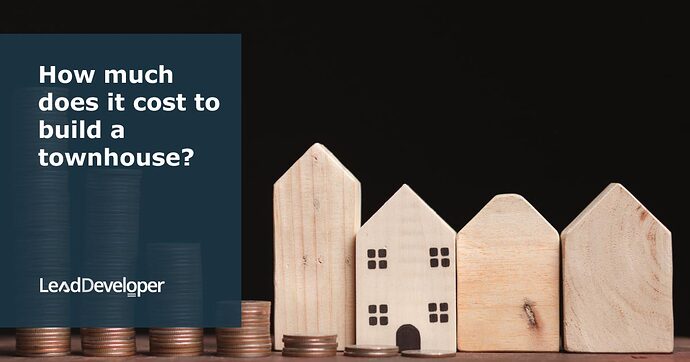 The cost of building a townhouse can vary widely depending on several factors, such as the size, materials used, location, and design complexity.
According to HIA (Housing Industry Association), the average cost of building a new townhouse in Melbourne in 2021 is around $320,000.
As a general guideline, a basic townhouse will cost $2,530/square metre, while a higher-end one would cost $2,910. The average size of a townhouse is around 150 square meters. This costs around $380,000 - $437,000.
In some of the city's most desirable neighbourhoods, it's not unusual for townhouses to sell for more than a million dollars. The averages are getting closer to $700,000
Learn More
You are missing out if you haven't yet subscribed to our YouTube channel.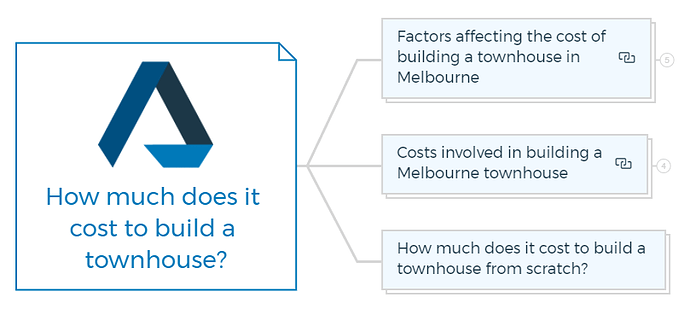 Factors affecting the cost of building a townhouse in Melbourne
After getting a spot in the list of the world's most liveable cities for several years, Melbourne is no surprise famous for its townhouse development in Australia.
Due to their great neighbourhood locations, Melbourne townhouse projects may provide a high return and a family living with city life.
This popularity of Melbourne city affects the cost of the townhouse development, but there are some other factors also, including -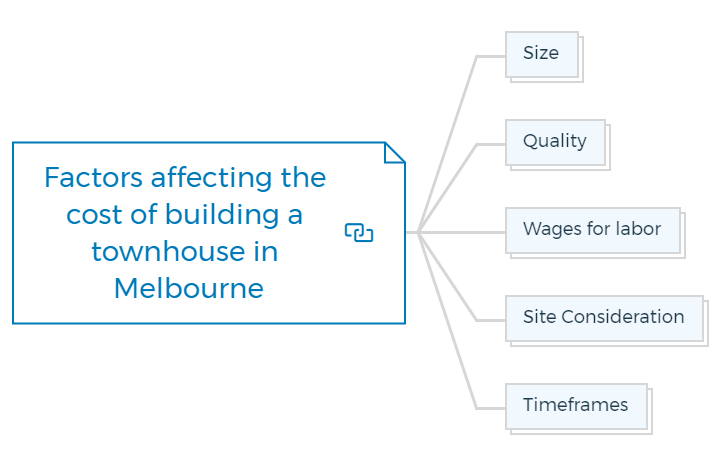 Size
Australian house-building projects depend on property size. The larger your new house, the more materials and money you'll need.
Melbourne's median lot price was $319,000, compared to Sydney's $495,000.
Quality
The quality of a townhouse significantly impacts the cost of construction.
Quality determines project cost, whether you desire contemporary facilities or not. High-grade projects need premium raw materials.
You can spend $2,500 per square metre on average for a premium-quality build.
Wages for labor
Labor norms are crucial to estimating Melbourn townhouse building costs. Some places pay labour daily, while others pay hourly.
Site Consideration
Utility connections, fencing, and surveys affect the price.
Then soil, slope, and flood risk impact construction expenses. Poor soil, sloping, or flood-prone sites increase construction expenses.
Timeframes
Timeframes affect construction resources. Due to vendor material shortages and supply-chain issues, timelines and budgets are stretched.
A considerable delay may hinder the project, costing the customer extra in holding and lodging.
The townhouse builder will also have to relocate his artisans to work on other sites, making it harder to realign the project.
Learn More
Property Development Feasibility Study Bundle

Includes 5 x detailed eBooks (193 pages)

✓ Property Development Feasibility Study [THE KEY] - (45 pages)
✓ Real Estate Development ProForma - Ultimate Guide - (39 pages)
✓ Residual Value Of Land Vs Profit Margin - The Winner - (24 pages)
✓ Preliminary Development Feasibility Assessment - (35 pages)
✓ How To Choose a Property Development Feasibility Template? - (50 pages)
Costs involved in building a Melbourne townhouse
Here is the breakdown of costs to build a townhouse in Melbourne -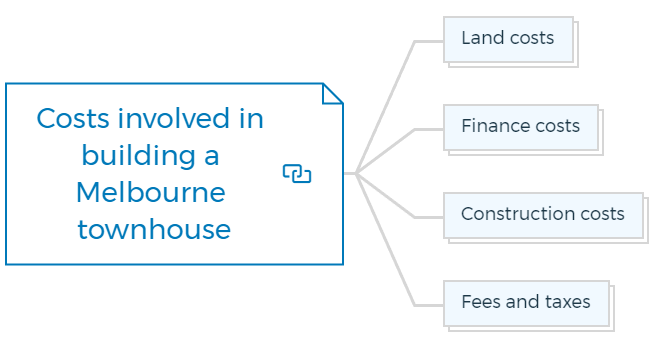 Land costs
Stamp duty and land purchase costs.
Finance costs
Your initial deposit, loan fees, land and construction interest rates, and LMI.
Learn more - Property development finance made easy.
Construction costs
It includes building design, planning, permits, materials, and fixtures.
Fees and taxes
Bank, subdivision, open space, and legal fees.
Learn More
How much does it cost to build a townhouse from scratch?
The cost of building a townhouse from scratch can vary depending on location, size, materials used, labor costs, and local building codes. However, as a general estimate, building a townhouse can range from $100,000 to $400,000.
Melbourne townhouse development averages $2,530 per square metre. That's the roughest average. Fin quality, location popularity, and other variables may significantly affect prices.
Run a feasibility assessment to calculate the cost of your unit development accurately.
A feasibility assessment assures unit development is profitable. It will include cost categories and accurately evaluate your development.