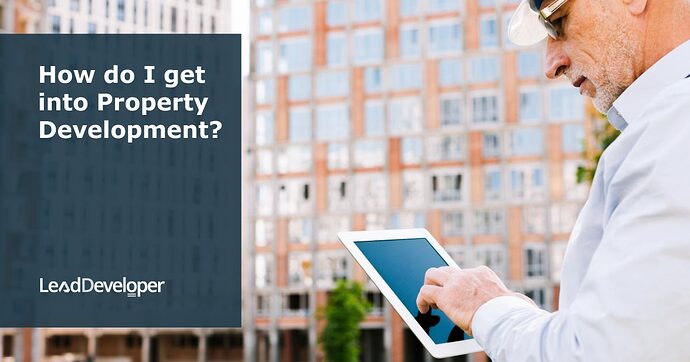 If someone ever asked me what is that "One thing" that has helped me become a successful Property Developer, I would say it's my property development mindset.
Property Development is the most lucrative and the fastest way to generate equity that I know.
I have been to many seminars and completed various property development courses, studied many different property investment strategies
& even obtained diplomas in the field of property. If there is that one strategy that gets me results, the quickest, it has to be Property Development.
However, because of its very nature, it requires a very strong mindset. Because it is full of problem solving, troubleshooting and managing risks.
However, I can guarantee you that if you have the right mindset, you will be very successful in this industry.
If you already have the right mindset there is a very good chance, you may be underestimating the power it can bring to the table or the level at which it is required in property development.
You are missing out if you haven't yet subscribed to our YouTube channel.
IMPORTANT

You Have a "Fear of Success"
You Dwell on Too Many Options
You Quit When the Going Gets Tough
You Don't Take Your Money Situation Seriously
You Let Others waste Your Time
You Avoid the Hard Work
You Tell Yourself Negative Stories
You Don't Take Responsibility – you look for someone else to blame.
What would you rather do? Get Ahead or Get Even.
You Spend All Your Time Planning
You Don't Cut Yourself Any Slack
You Talk yourself down.
You have poor self-image.
Property Development Books - "Starter-Pack"

18 Property Development Books To Get You Started Now

Includes 18 x detailed eBooks

✓ Property Development Checklist - 6 Pages
✓ How To Finance Your Property Development Project? - 13 Pages
✓ Property Development Team - 19 Pages
✓ Site Acquisition Process - 14 Pages
✓ The Ultimate Guide To Getting Started In Property Development - 42 Pages
✓ My Secret Property Development Process - 28 Pages
✓ How To Nail Your Next No Money Down Deal? - 29 Pages
✓ Industry Insiders Guide To Managing Risks In Property Development - 26 Pages
✓ How To Become A Property Developer? - 41 Pages
✓ Do You Have What It Takes To Be A Property Developer? - 12 Pages
✓ 7 Common Mistakes Made By Property Developers & How To Avoid Them? - 12 Pages
✓ 5 Reasons, Buy & Hold Property Investors Fail At Property Development - 16 Pages
✓ 10 Financial Mistakes Made By Property Investors & Developers - 54 Pages
✓ My 26 Question Due Diligence Checklist - 21 Pages
✓ Property Development 101: The Feasibility Study - 34 Pages
✓ Property Development 101: Construction Guide - 55 Pages
✓ Property Development Blueprint - 66 Pages
✓ Your Definitive Guide To Property Options - 36 Pages
If you have answered yes to any of the above, my guess is that you self-sabotage yourself.
Your behaviour is said to be self-sabotaging when it creates problems and interferes with long-standing goals. It's when part of your personality acts in conflict with another part of your personality.
So in order to get into property development, you must have a very strong mindset. There is an old African proverb, "If there is no enemy within, the enemy outside can do you no harm".