7 best investment property books in Australia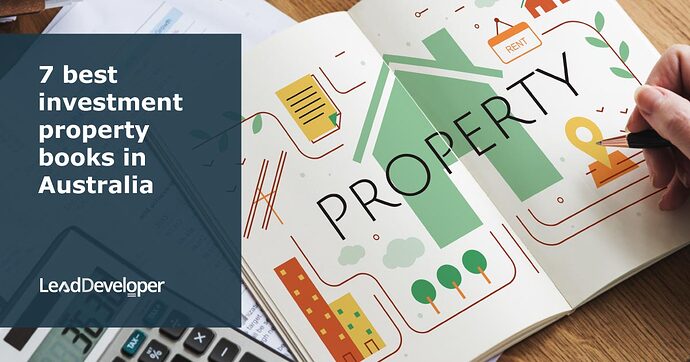 Looking to invest in real estate in Australia but don't know where to start? Check out our blog post on the top 7 investment property books to guide you through the process. From beginner basics to advanced strategies, these books cover it all, making them a valuable resource for both novice and experienced investors.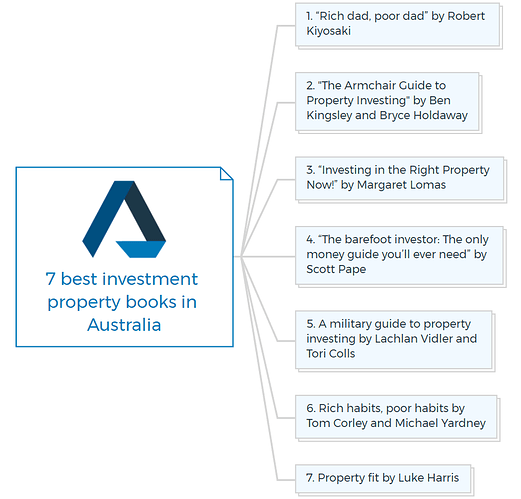 This book is a classic on real estate investing and offers a unique perspective on building wealth through property investing.
You are missing out if you haven't yet subscribed to our YouTube channel.
"The Armchair Guide to Property Investing" by Ben Kingsley and Bryce Holdaway is a comprehensive guide for property investors looking to build a profitable portfolio. The book provides practical advice on every stage of the investment process, from selecting the right properties to financing your purchases, managing your portfolio, and maximizing your returns.
"Investing in the Right Property Now!" is a book that challenges the conventional wisdom of choosing between cash flow and growth when investing in property.
The author argues that it is possible to find properties that offer both, and provides practical advice on how to do so. The book covers topics such as how to identify high-growth areas, how to finance your investment, and how to manage your property to maximize returns.
With its accessible writing style and actionable insights, "Investing in the Right Property Now!" is an essential read for anyone looking to build wealth through real estate investment."
This book offers practical advice on personal finance and investment, including strategies for building wealth through property investing.
This book by former military professionals Lachlan Vidler and Tori Colls details how they built an extensive property portfolio in their 20s.
Military discipline, strategy, and execution inform their 10-step process. This is about methodically and passionately establishing a goal-oriented route.
Property Development Books - "Starter-Pack"

18 Property Development Books To Get You Started Now

Includes 18 x detailed eBooks

✓ Property Development Checklist - 6 Pages
✓ How To Finance Your Property Development Project? - 13 Pages
✓ Property Development Team - 19 Pages
✓ Site Acquisition Process - 14 Pages
✓ The Ultimate Guide To Getting Started In Property Development - 42 Pages
✓ My Secret Property Development Process - 28 Pages
✓ How To Nail Your Next No Money Down Deal? - 29 Pages
✓ Industry Insiders Guide To Managing Risks In Property Development - 26 Pages
✓ How To Become A Property Developer? - 41 Pages
✓ Do You Have What It Takes To Be A Property Developer? - 12 Pages
✓ 7 Common Mistakes Made By Property Developers & How To Avoid Them? - 12 Pages
✓ 5 Reasons, Buy & Hold Property Investors Fail At Property Development - 16 Pages
✓ 10 Financial Mistakes Made By Property Investors & Developers - 54 Pages
✓ My 26 Question Due Diligence Checklist - 21 Pages
✓ Property Development 101: The Feasibility Study - 34 Pages
✓ Property Development 101: Construction Guide - 55 Pages
✓ Property Development Blueprint - 66 Pages
✓ Your Definitive Guide To Property Options - 36 Pages
This book dispels misconceptions about wealth misconceptions.
Based on Tom Corley's five-year study of 233 affluent and 128 poor individuals, reveals the keys to success and failure.
Since 2016, Michael Yardney and Tom Corley have shared the mentality secrets of the affluent and successful with new and larger audiences. Rich Habits Poor Habits has become a worldwide bestseller and is being translated into five languages.
Take your property investment and development skills to the next level. Check out this advanced property development book bundle.
A property investor and entrepreneur, Luke Harris walks you through the pre-investment prep. In this property investment book, he examines all property investment strategies to assist you in achieving financial independence.
He compares it to training for a marathon. Start by studying previous investors' blunders. Choose a team of professionals (your "trainers"), take a fitness test, and start planning how to reach your property investment objectives.
This easy-to-read, practical book provides mentor suggestions, mindset insights, and proven techniques for new and experienced property investors.
It's worth noting that the best book for you will depend on your experience level and specific goals. It's always recommended to read multiple books and gather as much information as possible before making any investment decision.