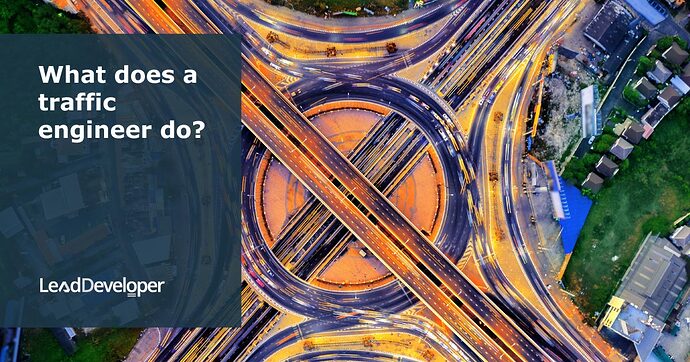 As cities and urban areas grow, traffic engineers play a critical role in ensuring the safe and efficient movement of people and goods. Their expertise is significant in real estate, where traffic flow can significantly impact property values and overall usability.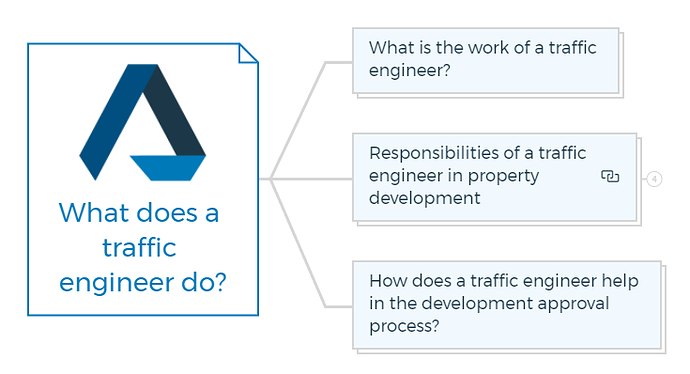 What is the work of a traffic engineer?
Traffic engineers work to design and implement transportation systems that meet the needs of a particular area.
In the context of real estate, this means that they work to ensure that properties are accessible, safe, and easy to navigate. This involves analyzing traffic patterns, determining the appropriate road configurations, and designing parking and pedestrian areas.
Learn More
Responsibilities of a traffic engineer in property development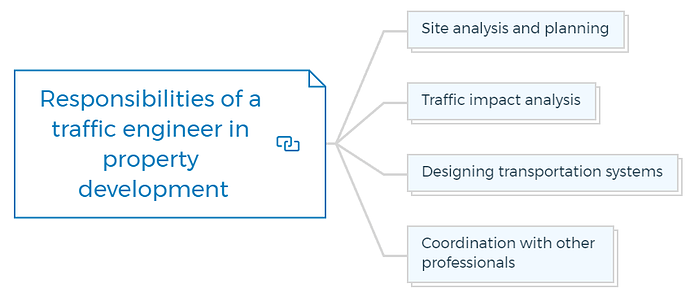 Site analysis and planning
Traffic engineers play a critical role in site analysis and planning for new developments. They analyze the existing transportation infrastructure and identify the necessary improvements to accommodate the new development.
This includes evaluating the capacity of roadways, intersections, and parking facilities in the surrounding area. They also consider pedestrian and bicycle access, public transportation, and vehicular circulation patterns.
By conducting a comprehensive analysis, traffic engineers can identify potential issues early in the development process and recommend solutions to mitigate them.
You are missing out if you haven't yet subscribed to our YouTube channel.
Traffic impact analysis
One of the essential tasks that traffic engineers perform in property development is traffic impact analysis.
They evaluate a new development's potential impact on the surrounding transportation infrastructure. This analysis includes assessing the expected traffic volumes, the potential for congestion, and the impact on public transportation routes.
Based on this analysis, traffic engineers develop recommendations to minimize the impact of the new development on the surrounding area.
Designing transportation systems
Once the traffic impact analysis is complete, traffic engineers work to design transportation systems that meet the needs of the new development.
This includes designing roadways, intersections, and parking facilities to accommodate the expected traffic volumes. Traffic engineers also consider the needs of pedestrians and bicyclists, ensuring that the development is accessible and safe for all modes of transportation.
They also consider future growth and development in the area, designing transportation systems to accommodate increased traffic volumes over time.
Coordination with other professionals
Traffic engineers work closely with other professionals involved in property development, including architects, land planners, and civil engineers.
They coordinate with these professionals to ensure that transportation systems are integrated into the development plan.
This includes ensuring that roadways and parking facilities are located most efficiently and effectively as possible. They also coordinate with utility companies to ensure that transportation systems do not interfere with utility lines or other infrastructure.
Ultimate Getting-Started Guides To Property Development

Everything you need to get started in property development.

Includes 6 x detailed eBooks [159 pages]

✓ My Secret Property Development Process (42 Pages)
✓ Preparing For Your First Property Development Project (29 Pages)
✓ How To Choose Property Development Courses For Fast Results (24 Pages)
✓ What Does The Property Clock Say? (14 Pages)
✓ Property Market Cycle – Get In Or Get Out? (31 Pages)
✓ Bonus: Property Investment Strategies: Definitive Guide (19 Pages)
How does a traffic engineer help in the development approval process?
A traffic engineer or transport planner's primary responsibility in the development application process is to assess the planned development's traffic and parking needs and give design recommendations to meet appropriate standards.
Most architects and town planners will agree that the lowest-risk projects address traffic and transport demands in the concept development and feasibility assessment.
There is a need for comprehensive design advice early in the development application process. It is essential to resolve important transport elements such as -
The location of the development's access
The structure of the development's automobile parking
Ramp grades
How the development will be serviced.