The role of a hydraulic engineer in property development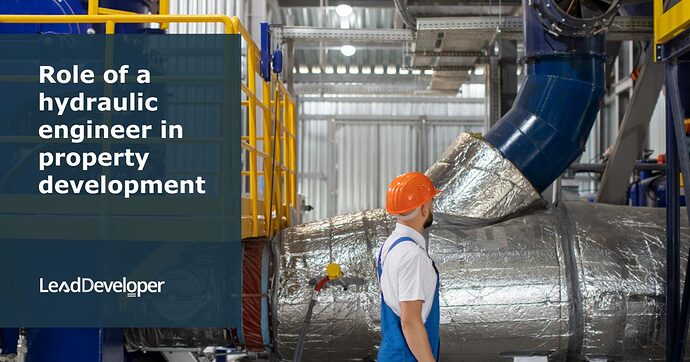 Hydraulic engineering is a specialised field that deals with the design, construction, and maintenance of systems that use fluids, especially water, to perform mechanical work.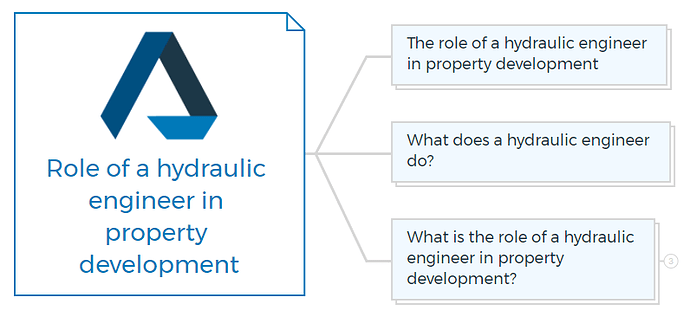 What does a hydraulic engineer do?
Hydraulic engineers study water's effects. Civil engineering projects can benefit from understanding water flow, runoff, floods, and weather effects.
Hydraulic engineers create dams and bridges, assess groundwater flow, and investigate ocean impacts on shorelines and offshore infrastructure like oil rigs.
They can aid flood zone catastrophe preparation and human development. Hydraulic engineers collaborate with scientists, engineers, and public authorities, sometimes using complex computer tools.
You are missing out if you haven't yet subscribed to our YouTube channel.
What is the role of a hydraulic engineer in property development?
In property development, hydraulic engineers play a critical role in ensuring that the water supply, drainage, and sewage systems are designed and installed to meet the development needs.
The responsibilities of a hydraulic engineer in property development can be broadly categorised into two areas: design and construction.

Design
During the design phase, hydraulic engineers work with architects, planners, and other engineers to develop a comprehensive plan for the water supply, drainage, and sewage systems.
This involves assessing the site's topography, soil conditions, and other factors that may impact the design.
One of the critical aspects of the design phase is ensuring that the water supply system is designed to meet the property's needs.
This includes calculating the water demand, selecting appropriate pipes and pumps, and designing storage tanks to ensure a reliable water supply.
In addition to the water supply system, hydraulic engineers also design drainage and sewage systems.
This includes determining the best location for stormwater runoff, designing drainage channels, and ensuring the sewage system is designed to handle the expected flow.
Ultimate Getting-Started Guides To Property Development

Everything you need to get started in property development.

Includes 6 x detailed eBooks [159 pages]

✓ My Secret Property Development Process (42 Pages)
✓ Preparing For Your First Property Development Project (29 Pages)
✓ How To Choose Property Development Courses For Fast Results (24 Pages)
✓ What Does The Property Clock Say? (14 Pages)
✓ Property Market Cycle – Get In Or Get Out? (31 Pages)
✓ Bonus: Property Investment Strategies: Definitive Guide (19 Pages)
Construction
Once the design has been finalised, the hydraulic engineer's role shifts to overseeing the construction process.
This involves working with contractors and other professionals to ensure the systems are installed correctly and meet the design specifications.
One of the critical aspects of the construction phase is ensuring that the water supply, drainage, and sewage systems are installed safely and efficiently.
This requires close collaboration with contractors to ensure that the work is completed on time and within budget.
Throughout the construction process, hydraulic engineers are responsible for ensuring that the systems are installed to the highest standards.
This includes conducting quality control checks and ensuring all safety regulations are followed.
Preparing report
A hydraulic report, prepared by a hydraulic engineer, is basically about the flow of water. The study describes flood- and stormwater-affected areas.
Local authorities usually do not permit the construction of any buildings on flooded terrain. The study will discuss stormwater management if the location is along the stormwater runoff route.
Examples include stormwater catchments, pipelines, and earthwork. A hydraulic study is usually only needed if the site is in a flood zone or slopes down from the road.
Learn More