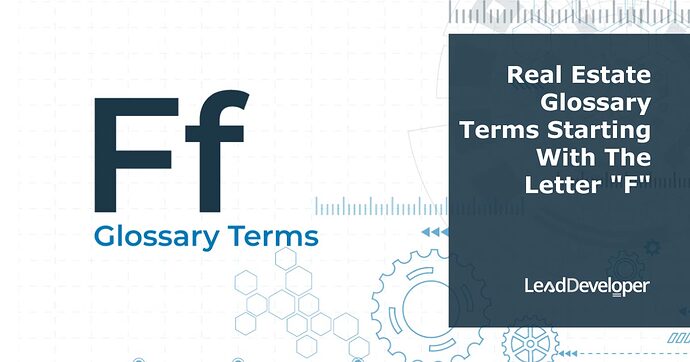 Continued from…
Fire resistance rating
Means the shortest amount of time that an element of a building can be expected to work properly during a standard fire test. This time is set by the relevant authority.
Fireproof construction
Designed so that all of the building's contents can burn to the ground without destroying the building's integrity.
Fireproofing
The use of materials that don't burn to protect the structural parts of a building so that it can withstand a total fire without losing its shape.
Property Finance Made Easy

We specialise in Development funding | Commercial finance | Construction loans | Portfolio refinancing & Property investment loans in Australia.
First refusal
The right to be the first person to buy or rent a piece of property, or the right to match any offer made by someone else.
Fixed floor coverings
Wall-to-wall carpet, linoleum in the kitchen, vinyl tiles, and so on. Loose rugs are not covered by this term.
You are missing out if you haven't yet subscribed to our YouTube channel.
Fixed mortgage
A mortgage where the principal doesn't have to be paid back until the end of the loan's term. During the life of a mortgage, the borrower usually pays interest at regular times, such as every quarter, half-year, or year.
Flat roof
A roof with just enough of a slope to allow water to flow off of it; the pitch is less than 20 degrees.
Foreign Investment Review Board (FIRB)
It looks over any plans for foreign investment in Australia and gives the government advice on how to handle those plans.